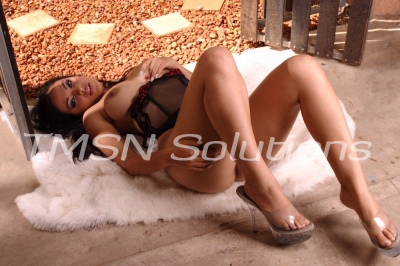 Housing sitting part 3 xoX TorrenceXox (844-332-2639) ext 415
Day 3 of house sitting and I think I'm finally going to cave in. Sitting in the backyard, catching a tan by the pool. My nephew comes out and starts to clean the pool. I've never seen him do any work in the backyard. He's really trying hard, maybe he does deserve some play. Rubbing my body down with sunscreen, I make sure to do it nice and slow around my curves. With my shades on, he can't see me watching him . He's eyeing me down like a hawk, waiting to snatch up his prey.
Getting rubbed down
" Hey nephew, do you mind helping auntie out? Come rub some lotion on my back please?" I roll over onto my belly, and allow my ass to jiggle as I plop down. Spreading my legs slightly so you can see my pussy print from the back. My nephew approaches me, and I can see the tension on the front of his trunks. "Sure thing auntie, i'd love to help you". Handing him the lotion, he squeezes a generous amount into his hand. Starting from my shoulders, he rubs the slippery lotion into my skin, traveling down to the arch of my back. I must admit, that feels really good, I can feel my pussy tingling. Arching my back even more, getting into the massage, I feel him move closer to me. 
Invading aunties space
He climbs on top of me, with one leg on either side of me. He starts to rub me more aggressively, I can feel my body moving up and down. Every time he rubs down I can feel his cock firmly brushing against my ass. Fuck! I think i'm really about to fuck my nephew. My sister would be furious if she finds out I took advantage of her son. I honestly don't give a fuck, fuck it. I allow him to slip my panties down, and he starts eating my pussy from the back. Mmm, I shove my pussy closer to his face, and let him have a really good taste of me.
Eat it up baby
After he ate the soul from my pussy, I got on my hands and knees, and let him enter me from the back . OMG i've never felt something so wide try to enter my body before. It feels like he's trying to split me in half with his cock, I'm going to need some time to let my pussy adjust to this type of stretching. After a few pumps my pussy is able to take most of him, so I start to throw it back on his young ass. Fuck, I haven't felt cock this hard in a very long time. Oh, we're going to have a ball. 
Yes baby, please give it to me
He puts one hand on my shoulder, and the other on the small of my back, and starts to really dig into me. Fuck! I think he might actually make me squirt. Allowing him to pound my life away, as I meet each of his thrust with each stroke, this is the best dick I've ever had in my life. I'm about to cum! I brace myself as I feel his cock getting super stiff, I'm sure he's about to blow too. He beats on my cervix a few more times, then I feel my pussy gushing all over his cock, and I feel his cock pulsating. We came at the same time.
Catching our breath, I made him promise to not tell a soul, or else we'll be disowned. He vowed not to say a word. Just as we were getting our clothes situated, I looked up just in time to see my sister's neighbor recording us with his iphone, with a real slick grin on his face…. To be continued.
xoX TorrenceXox (844-332-2639) ext 415