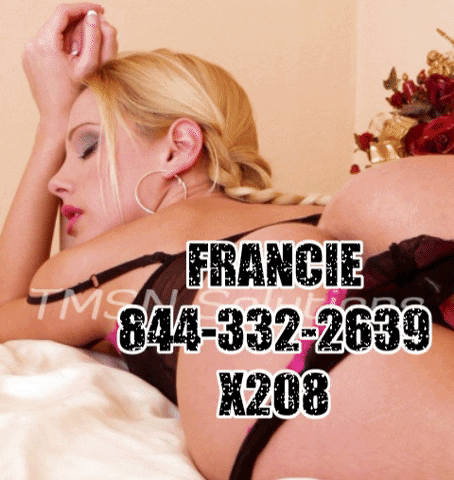 xXx Francie xXx 844-332-2639 x 208
The first thing you see when you blink your heavy eyes open is my Giantess Ass. My massively curved, plump cheeks look like mountains from where you lay on the bedspread. Don't act so shocked. I'd mentioned how hot I thought it would be if I could be a Giantess, but it's not really practical to be sixty feet tall in my small apartment. There was only one way to live out my fantasy.
I had to shrink you.
Giantess Worship
Your Giantess is asleep when you wake up, and for that, you should be thankful. It allows you to get a feel for your tiny body before I start to toy with you. You stand on wobbly legs, looking at the crevasse where my ass meets the back of my thighs.
The thickness of my thighs is taller than you, but that doesn't scare you at all. You wander up to my smooth skin and place your itty bitty hand on my skin. The warmth feels good to you, and you lean in against me. Warming your little self against me.
Looking up, my ass looks like the most gorgeous landscape you've ever seen, and you can't contain yourself. You use the thin sheet covering my lower legs to climb up onto the back of my knee. It's a long journey to my ass, but you make it happily. Looking at where my panties tuck into my ass crack and below.
When you get to the roundness of my ass, you hug my cheek. Inhaling my scent without even tickling me in the slightest. I can hardly feel your small figure. Your mouth opens, and you start to kiss, suck and savor my ass cheek.
Without my knowing, you begin to hump your naked, tiny dick against my skin. Using my giant body for your own pleasure. You better hurry and get off before I roll over and squish you like a bug.
xXx Francie xXx 844-332-2639 x 208
https://phonesexcandy.com/candygirl/francie
https://phonesexcandy.com/sinfully/francie/