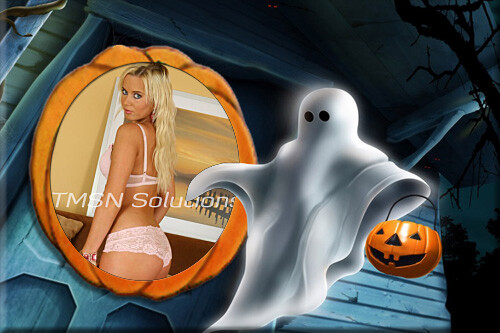 WILLOW 1-844-332-2639, ext. 230
Ghosting you is just one of the tools I will use to really fuck with you. You really deserve it don't you, Daddy? I mean, you are dirty and perverted aren't you?  Perving and stroking constantly to a girl half your age and then some? Playing and replaying my voice clips? Cumming to my images? Someone might just have a little problem.
Just the thought of my body has your little dick hard doesn't it? Imagining me kissing you and pleasing you. I mean, even a loser like you can dream. I am all about the money and the tease and you are all about me. The one thing you need to know is that I am always more than worth it. Just think of all of the time, energy and money you've squandered in the past on average to mediocre pussy when you could have just had the best.
Ghosting You – Let The Fuckery Begin
Now you may be asking yourself why you should "pay" for a girlfriend experience? Well, silly, you will always pay even if you don't realize it. They always expect you to pay but you never get a return on your investment.
You already know that with me you get more than what you pay for. It is rather amusing that you have these high expectations in what you want in a woman. You expect her to be beautiful with a hot body, etc. That contradicts your short, weak body and less than average dick.
And we all know that your cock fails you on a daily basis. This is why you crave something new and exciting. Go ahead and indulge in a fantasy that you could never possibly have in real life. When you are left reeling and wondering what the fuck happened, don't blame me…
WILLOW 1-844-332-2639, ext. 230
https://phonesexcandy.com/teen-willow/