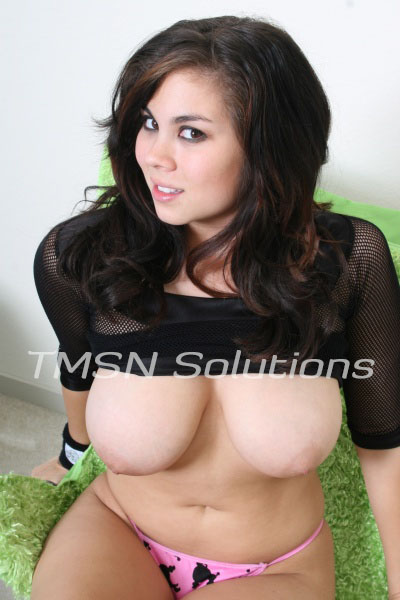 Gianna 844-332-2639 ext 355
I have a spooky forced feminization tale for those of you that are afraid to fully become a woman. Even if it's the one thing that you desire the most! This tale takes place in an all-female office in one of my college departments. They prefer to keep their staff entirely female but were given a male intern for Fall Semester. The boss in that department was not very pleased so she decided to test how loyal he would be to the team.
She approached him after his second day of work and asked if he'd be dressing up on Monday. All of the ladies love to dress up for any given occasion. He isn't really into dressing up but he felt so awkward being the only male in the office. He didn't want to give them any more reasons to dislike him so he agreed. "What kind of costumes do the other ladies like? I'm just not sure how crazy I should be when I dress up." The boss smiled appreciatively and offered to help him get ready.
"My girls love someone who is dedicated and isn't afraid to reveal their true selves around them! You pulled the short end of the stick by just being a guy here. I'm going to do everything I can to help you out so you can impress them!" 
That's when she suggests that he should dress up as a woman. She justifies it by telling him that becoming a woman will be a good opportunity to really fit in with the other ladies. He desperately wanted to fit in with the others at work. Feeling awkward and out of place is something he absolutely hated. His boss instructed him to meet her at the mall where she helped him pick out a work-appropriate outfit, wig, hosiery, and high heels. She also helped him practice ladylike mannerisms and using more feminine language. Before they knew it, it was Monday morning.
He arrived early like he was told to. His boss was already there and let him know that she already had IT change his work email and employee badge. He thought that she was being a little over the top but she calmed him down by telling him that it needed to be realistic. "The girls will love how much effort you put into this!" He eagerly waited for his co-workers to come in and appreciate his costume.
Unfortunately, he started to notice how each of his co-workers arrived without being dressed up in a costume at all…
His boss walked over once he realized that she tricked him. "Hun, I never said Halloween was today. I just asked if you were dressing up like the rest of us on Monday! Now you are dressed to our standard. You're dressed like the ladies are every day! You fit in SO much better with the other ladies now!" Surprisingly, the other ladies gave him plenty of reassurance by paying him compliments all day. One of his desk mates told him how much better he looks as a woman. "It just seems right! We've always been an all-female staff! I feel more comfortable around you now!" Another co-worker complimented the way his legs look in pantyhose. "I can't tell you how much money I've spent on working with a personal trainer to achieve legs like yours!"
It was time for their daily stand up meeting. The boss pulled him aside and introduced him by his new female name. "What do you ladies think about our 'new' lovely Kathy? Pretty good for her first day, don't you think?" The ladies nodded in agreement and sealed his fate. From this day forward, he will now have to be Kathy every day if he wants to keep the job that he so desperately needs. He doesn't know it yet, but being forced feminized by his boss is the best thing that will ever happen to him.
Gianna 844-332-2639 ext 355
My Profiles