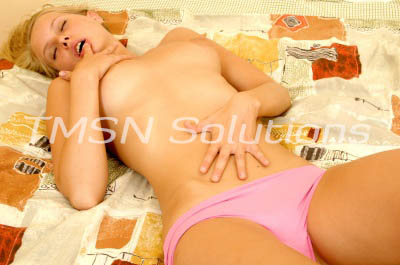 *Allison* 844-33-CANDY ext 286
There's so much anticipation when I play with a new guy. I think too much about what he wants from me. I try my best to be as sexy and pleasurable as possible. Hearing you get off always turns me on. I love knowing that you're cumming just for me during our lovely time together. It's nice when a man takes control and makes me follow his orders. Okay, I'll admit that I have a forced fantasy where I'm taken against my own will. Will you violate me?
I'm not sure why it turns me on so much to be used and forced to fuck you. Maybe it's because I'm responsible for so many things in my life. I'm the main person that keeps my family sane and running smoothly. I have to keep tabs on various things which can be so stressful! Playing with you allows me to shut my mind off and get lost in our sexual fantasies. For once, I am not in control of anything since you have all the power. My only purpose is to be your salacious subby slut!
Grab, pull, or push my body around until I'm positioned exactly how you like it. All of my holes belong to you. You may do anything to me. I have no say in what I will or won't do. This is what I prefer. Don't ask me what I want because from now on I only exist to serve you. I'm nothing but your personal fuck doll. How will you use me tonight?
*Allison* 844-33-CANDY ext 286
https://phonesexcandy.com/allison/