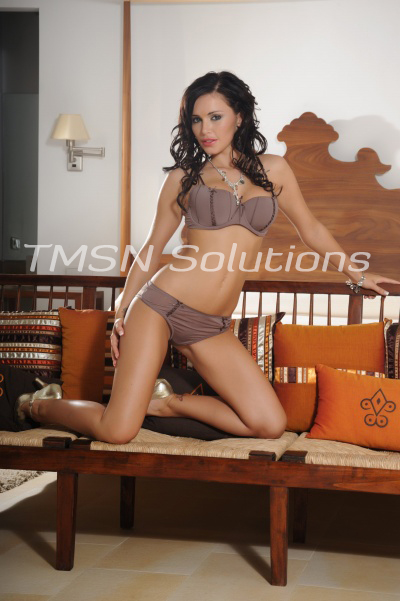 Sadie 1-844-332-2639 ext 222
Certainly, situations like this call for some Financial Tease and Denial. Standing in line to check out, I reached into my purse and my billfold wasn't in there. That morning I changed everything over to a new one and only now remembered that I didn't actually put it back into my purse. With 3 people still in the line in front of me, I knew I needed to come up with a plan quickly. Lifting my eyes I scanned the immediate area. To the left of me, a man staring at my ass is the perfect recipient.
Financial Tease and Denial Is A Fun Game That Can Be Played Anywhere
Of course, he set off my Financial Domme senses. Once caught he quickly diverted his eyes up to mine with a blushing smile and that softly muttered "hi" strangers do when you are forced to greet someone. A friendly seductive smile crossed my lips. I will never tire of watching men react to that smile. He blushed even brighter.
With financial tease and denial in mind, I reached up and ran my hand over his chest. "What is that shirt made of?" the thinly veiled excuse was offered.
Financial Tease and Denial Can Turn the Most Mundane Chores Into An Erotic Adventure
Tongue tied he looked down at my fingers,  lightly brushing back and forth against the wall of his chest. Sputtering and shrugging he says that he doesn't know. Flattening my whole palm against his body, I turned to face him fully now. My low cut blouse filled his eyes with the plump tan globes of luscious breasts. With my fingers sliding down his stomach it was easy to flip my hand over and run the backs of my fingers down to softly graze over the front of his pants.
"It's so nice," I said with a playful smile. Before my eyes, I could see the crotch of his pants fill with hard cock. Searching for a reply he smiled back. "The shirt… I mean, it's very soft and touchable."
Just the slightest sheen of sweat began to shine on his forehead. "Thank you. You look beautiful too. Not just your clothes. I'm sure you look beautiful without them too." that look of terror at saying the wrong thing flashed across his face. "Not that I am thinking about you without them!" such a lie! That is exactly what he was doing.
We All Have Our Wants. Teasing and Denying Just Helps You To Realize Them
I laughed and turned to set my merchandise on the counter and played through the charade of reaching into my purse to discover I had left my billfold at home. Turning back to him it was my turn to act embarrassed, and like a hungry fish, he leaped to swallow the bait. "Here let me, please." He graciously played the hero.
While he moved in front of me to slip his credit card into the slot. Now for a little tease and denial, my hand inched around his hip to cup his very hard cock in my palm. Squeezing and pulling on his shaft through his pants, I could feel him throbbing in my hand. Stammering out a choked "It's nothing really." his body shuddered.
And Your Finances Are One of My Desires
The cashier handed me the receipt with a smile. She saw the whole thing and knew exactly what I was doing when she asked me if I wanted cash back. A moment of sisterhood passed between us as my fingers I pinched and stroked just the tip of his cock and told her actually yes I could use some cash. Mindlessly whether in response to my little handjob or just because he is a genuine hero he sighed out "yes give it to her."
I admit I could have taken him somewhere and given him an orgasm. I could have taken him somewhere and made him give me an orgasm. But no just walking away from him knowing his cock was aching in his pants and his account was a tiny bit lighter filled me with a hot steamy erotic power. So much so that I found myself masturbating all the way home.
Sadie
1-844-332-2639 ext 222
https://phonesexcandy.com/sadie