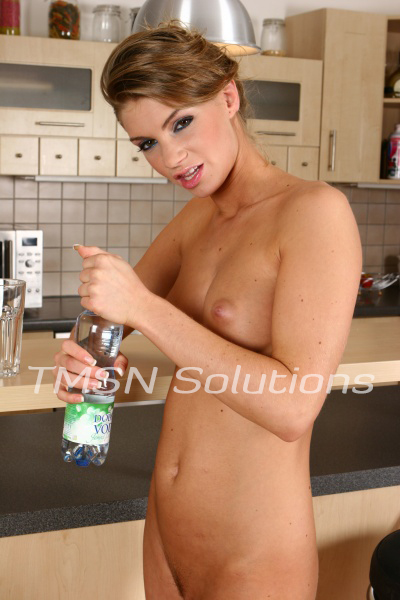 xXxFranciexXx 844-332-2639 x 208
Poppin bottles is always fun but I enjoy it so much more when I'm forcing you to do so. Imagine we are at the same new years eve party. I'm dressed in a sexy little outfit that makes your dick ache for me and I crash into you. Tipping your head back to pour something fizzy down your throat.
You swallow of course because you are such a good boy and you want to please me. Even though you don't even know my name yet. You'd already give anything, say everything, to please me. Such a dangerous road for you to truck down.
Forced Poppin
That first pour went down so smoothly, I laugh and force you to chug again. Your brain is fuzzy now, isn't it? Your balance is off but you try hard to disguise it. You wouldn't want me thinking you are some kind of lightweight, would you?
No. So again, I fetch us a new bottle and we pop the top. No slow sipping for this party, baby. My goal is to wreck you. Once you are wrecked, you'll give me everything I crave without hesitation. I hate hesitation, let's make sure you don't have any.
Here, drink this.
xXxFranciexXx 844-332-2639 x 208
https://phonesexcandy.com/sinfully/francie
https://phonesexcandy.com/candygirl/francie/