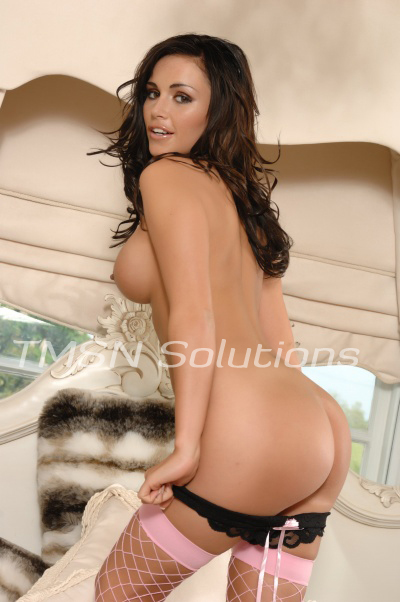 Sadie       1-844-332-2639 ext 222
Thanks to a discussion I had with a friend the other day the most erotic thought was slipped into my admittedly wicked and debauched imagination. This simple little idea burrowed deep into my subconscious and came to life in the deep dark freedom of my dreams. I thought I might share it with you.
I wake up in a luxurious hotel room. Beautiful, decadent, lavish, naked in silk sheets in a huge California king bed. My hair is artfully messy across the pillow the rich gold comforter lined in white fur lays across my waist displaying my naked breasts.
Erotic Exhibitionist Tendencies Ahead
In through the white and gold double doors comes a very serious, handsome man. Upon seeing my nakedness splayed across the bed, immediately he turns around and growls. In that way of dreams, I know that this man is my bodyguard. With that realization comes the rest of the little details. I'm a famous celebrity.
My bodyguard grabs my luscious silk robe. Walking backward with his arm outstretched completely avoiding looking at me as I rise naked as Aphrodite from the foamy white silk sheets. I take the robe from his hand but I don't put it on until he has turned around to face me again. A thrill of power and amusement flutters through me at his uncomfortable blush.
Blushing Only Encourages My Exhibitionist Delight
As a small concession, I slip my arms through the sleeves of the robe but I refuse to tie it. Crossing the room to pour me a drink. He is trying not to notice the nakedness of my body with the robe billowing behind me, while he informs me of my appointments for the day. He fails. I love making him watch me. My big, safe, bodyguard. I know I can trust him. This gives me liberty in a way that no one else can do.
Faithful, loyal, devoted, a good man. With one good quality that makes him the perfect accessory to my exhibitionist fetish. He is obedient. Swallowing the fiery drink and looking at him I decide I want to play. All but ignoring, what he says about how I have to be somewhere, I cross back to the bed and pull from under the messy covers the dildo I was using last night.
Immediately he puts on his stern, you-are-being-a-bad-girl frown. As if I needed anything to make me even hornier? The shush of the silk against my skin and the cool air on my nipples and clit was doing just fine at that. Moving up on to the bed, on my knees, I lower the dildo down to just up from the mattress.
Sex Toys and Exhibitionism Go So Well Together
My bodyguard stands up and gives me his back. No, no, no you work for me. "Turn around and look at me." simply I give the command. As I said, he is obedient. He turned around and hesitated but did lift his eyes to watch me as ordered. "Is this necessary?" He groused.
Surely, the amusement was shining in my eyes as I explained to him. "Just imagine if I were to ask someone else to do this for me?" Pulling the sex toy up over my stomach, through the mounds of my breasts, to slide my tongue over the pussy flavored tip. "Then they could threaten me." pushing my lips down over the bulbous head.
It's Hard to Work For An Exhibitionist
His groan is all the acknowledgment I would get that I was right. Flicking the sides of the robe behind me, my hand moved over my waist, down between my legs to feel my wet pussy. The muscle in his jaw tensed and flexed, his fingers tightly squeezed in front of him, all the while standing in the stereotypical bored bodyguard pose.
Just as I crawled to the edge of the bed leaning down with my ass high in the air taking the full length of the dildo deep into my throat. I woke up. Frustrating?? YES!! Now I am left with all this pent-up need. Especially when I look back and realize exactly who that bodyguard was.
Sadie
1-844-332-2639 ext. 222
https://www.phonesexcandy.com/sadie