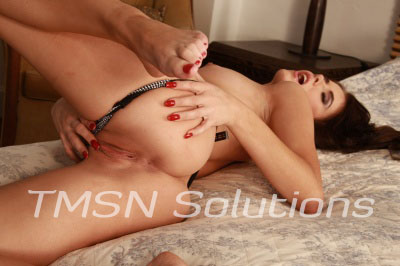 Mistress Collette — 1-844-332-2639  ext 383
I love getting dressed up: sexy stiletto heels, fishnet knee-highs, short black skirt, a silky see-through blouse and sexy lingerie underneath.  Last weekend, I went out to a club and had such a great time.  It didn't take long before I was felt upon.  My fishnets were giving me the most attention.
After a few drinks, I was feeling tipsy and super horny and was definitely ready to go home with a hottie.  As I was dancing with my girlfriend Jolene, we had a super-hot guy work his way to us.  Anyone who knows me knows I love dancing and I had an urge to twerk my sexy ass up against his cock. I could feel his hard cock through his pants.  I whispered in his ear how badly I wanted him to take me home, which he did.
I wanted him to fuck me hard !!!
The entire drive to his house, I had my mouth wrapped around his hard dick and blew him off so fucking good.  He came even before we got to his house.  Once we were inside his house, he pinned me against the wall and fucked hard with his cock.  Our entire night was filled with fucking amazing sex.   Yes, I'm the one who usually takes control and am super dominant, but in my moment of weakness, I just need a good night filled with fucking.  
Mistress Collette — 1-844-332-2639  ext 383
https://phonesexcandy.com/collette/