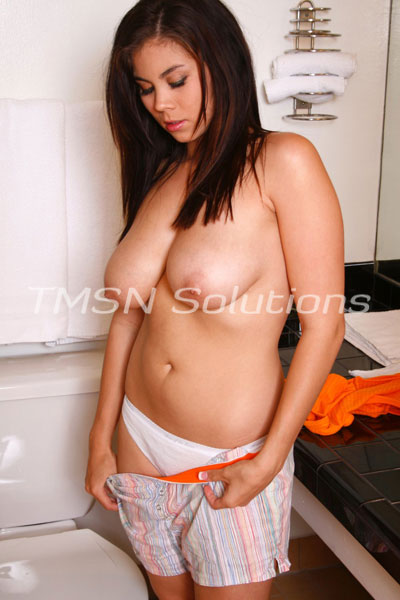 Gianna 844-332-2639 ext 355
I know you wait for your dumb wife to leave for work so you can call me. You use a prepaid gift card to play with me even though your wife will find out about us. I know she goes through your credit card statements with a fine-tooth comb. She runs you into the ground every day of your sad life together so you have to be very discreet about our secret relationship. She's let herself go and doesn't care about trying to impress you anymore. Good thing I'm only a quick call away to take your mind off of your sad lame life. 
I'm everything your wife is not. I'm open-minded, fun, sexy, and adventurous. You're never able to predict what I will do to you next. My tits are beautiful and bouncy while your wife's tits sag to the floor! She's happy going to the grocery store wearing dirty sweatpants, a dumpy coffee-stained t-shirt, and a pair of crocs…. yuck! Why do you feel the need to be discreet with me when you're married to a piece of crap like THAT!
Aren't you embarrassed by how horrendous and lame your wife is? Who would wanna be discreet with a hot young girl like me?!
I've had enough. I want your cock all to myself so I'm going to call her while she's at work and tell her how you spend hours having discreet phone sex with me… blowing your load multiple times. I'm getting rid of your stupid wife so I can play with you even more. Just imagine waking up to a foxy female like me…  laying next to you in bed every morning! I'd give you head to wake you up so you would never have to use an alarm cock. I bet you're hard just thinking about it since you can't even remember the last time your wife fucked you. 
Gianna 844-332-2639 ext 355
My Profile