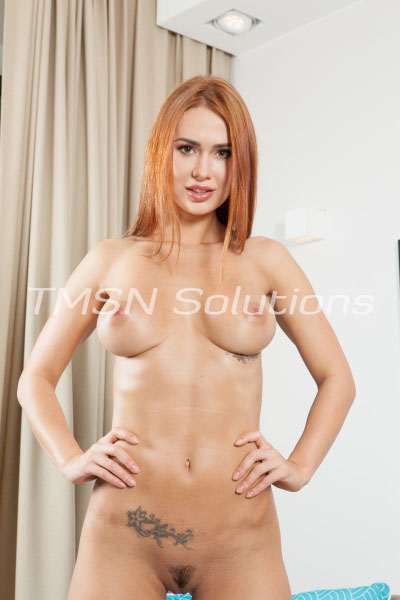 ~Idun~ 844-332-2639 ext 369
You want to cum hard for me, don't you? Your dick is already stiff and I haven't even touched you yet. I want that thick man meat to start leaking. I will push you down on the ground and fuck you. Tonight, I'm demanding your seed and you're going to fill this pussy whether you want to or not!
I'm not letting you wrap your cock with a condom. Fuck using protection. I want to fuck you raw. My pussy deserves to feel the way your naked cock swells inside of me. You want to feel my tight pussy trapping your dick until you can't handle it anymore.
I have been edging you all week to make sure that you have a big fat load to give me. I know that look on your face. You clearly love being taken by me. You're sweating and unable to speak because I'm working your cock as hard as I can.
You lose it once I start demanding your cum. You're trying to pull out but I slam myself down on you and force it right back in me!
"I'm not letting you pull out. You're giving me all your cum. I feel how swollen your balls are! Let go and release all that hot cum inside my tight wet pussy! You're going to fucking give it to me!"
I start squeezing my pussy as tight as I can… suffocating your cock until it erupts deep inside me. I lean back and continue slowly riding your dick… making sure that I milk every last drop of cum from your balls.
~Idun~ 844-332-2639 ext 369
https://phonesexcandy.com/idun/