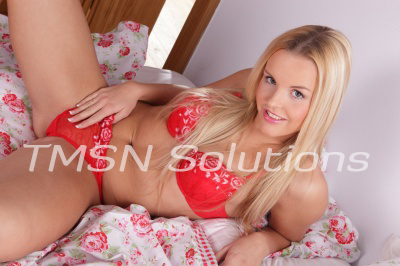 Spencer
Cuckolding my loser husband is so much fun. He has not one time ever been able to give me an orgasm. I hate that his cock is so small and always cums too quickly  You would think that he could achieve orgasms with his tongue, at least. So recently, I decided that cuckolding him will help me be satisfied. Also, cuckolding has been a fantasy of mine. I have a dirty little secret to tell you. I have been fucking your best friend, Marcus. Yes, Marcus, I have been fucking him and taking his big hard black cock inside my tight little pink pussy for about a year and a half now.
Cuckolding Spencer Phone Sex
Oh my, you look like you're so surprised, and you're about to cry. Poor baby, did you want a pacifier. You should be ashamed of yourself. You know I've never been satisfied by your little cock, and you couldn't even get me to have an orgasm. Remember that time you asked me? What I was doing in the bathroom with Marcus. And then shortly after, you saw Marcus fixing his underwear, coming out the same bathroom.
I'm going to show you how a real man fucks a woman like me.
It's because he knocked my pussy out of place. He fucked me so hard I couldn't even sit down. Don't worry, honey. I have a whole show prepared for you. Marcus is coming over right now, and I'm going to show you how a real man fucks a woman like me. I'm a blonde, perky breast beautiful woman with a bald pink pussy. I need a real man, a man that can make me have an orgasm. When Marcus and all of his 10 inches walk into the room, your mouth drops in amazement. I look at you, and I say yes, I know. He has such a big cock. I instantly dropped to my knees because, well, let's face it. The master cock is here.
I bend over, grabbing around, spreading my tight little cheeks apart, and I beg Marcus, please stick that big hard cock right inside my tight little pussy. I need it, please. I've been such a good girl waiting for your big hard dick. Don't worry about him; he's not going to do anything. He's going to sit there, and he's going to watch. A real man fucks his wife.
Look, you little cock bitch. How much Marcus makes me squirt all over his cock? I love Marcus's massive dick as it slides deeper inside of me. I glance at my husband as his two inches start to twitch. Look at that tiny cock. It could never do what Marcus is doing. Watch as he fucks my pussy hard right when Marcus is about to shoot his load. My pussy squirts right in my husband's face. Oops, it looks like that is the only sweet nectar he will ever taste. I fucked Marcus in front of my weak husband the rest of the evening. It feels so good not to hide him anymore.
Spencer
(844-332-2639)