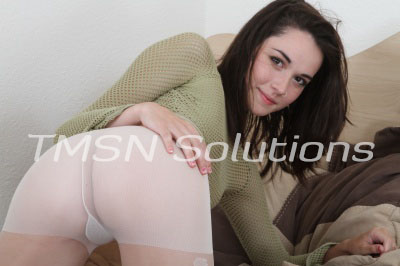 Cucking With Candice Phonesex (844-332-2639) ext 233
I love to cuck. The power is habit-forming, the superiority kick and the adrenaline fuel the rush of wetness to my pussy. I had a boyfriend I cucked, a rich kid without anything to his name that wasn't because of his parents. This boy was the definition of beta; he was average height, average weight, average in looks. Even the size of his cock was average! I had never met someone before him that faked being interesting so well at the beginning of a relationship, only to reveal himself to be so utterly boring later.
Getting him to go outside his comfort zone was difficult, and that perverse story is for another day. Point is, he did he agreed to it, though I could tell he wanted to back out. He fiddled blatantly, anxiously pacing back and forth across the length of the bedroom we shared while we waited for the third member of this private party to arrive. My eyes were rolling the second he started talking.
He was an Alpha male, bulky and strong with a thick, veiny cock.
"Look, Candice—," He started before being cut off by my doorbell. I could have squealed in excitement. See, I liked my boyfriend(s money)at the time enough, but he wasn't the best fuck out there. He was nice. Nice and average were the only characteristics I could give you about this guy, and I spent months with him. The guy we invited over, however, was different. He was an Alpha male, bulky and strong with a thick, veiny cock—though you couldn't tell right away in his white t and basketball shorts, standing outside my door. His name was Mark, and he was my fitness instructor of all things. We'd agree to this the week before and not wanting to waste any time, I shooed both the boys into position. My boyfriend relented with trepidation in his eyes. I was already getting off on it. 
My boyfriend sat, looking every inch as small and uncomfortable as he was in his plush chair facing our massive bed. Mark stripped, and I saw my poor boyfriends eyes widen in shock at the strength of his rippling body and the notable girth of his cock. Mark was on his knees on the bed facing me with his eyes half-lidded. The seductive look he gave me could have melted my panties off right there. Mmmm!
Cucking With Candace Phonesex
I shucked my clothes like they were on fire, crawling to Mark like a lioness in heat. When we kissed, it was all teeth and tongue and lust. I swear I nipped too hard and tasted copper, while I know for a fact he gave me a few bruises. He picked me up by my hips and pushed, causing me to flop onto my back. When he leaned over me, I could feel his cock THUMP onto my hip and inner thigh. He easily shoved and pulled me into the position he wanted. And when Marks's lips touched my quivering pussy for the first time, I knew why.
With my head thrown back in pleasure, my boyfriend could clearly see my naked shoulders, chest, face…and Mark between my raised thighs. My cucked boytoy was clothed and obviously bothered by the sight in front of him. His fingers were clenched white on the arms of his chair as a sexier man ate his girlfriends delicious pussy. But both of us knew that if I looked, I'd have seen the bulge of his erection…and with the dick already on my hip, why would I look at his little cock?
I was sure to meet his eye and give him a wink and small smile before moaning at the tongue stroking my clit. When I came, it was yelling the name of my fitness instructor instead of my boyfriend.
Candice
844-33-CANDY
(844-332-2639)
ext 233