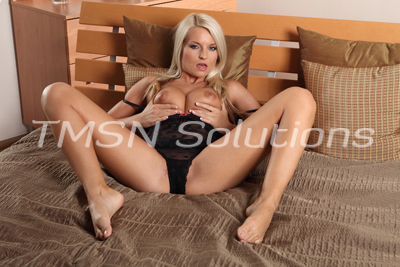 Phonesex with Felicity 1844-332-2639 x 270
It's not common to find Mommy in a diaper, but every now and then, I like to surprise my big boy. Unfortunately, he'd been very stressed with work, pulling double shifts, and even working overtime. As a result, there hadn't been a lot of time to embrace his little side. So there had to be a way to help him really regress with Mommy and release all that adult world stress.
Just before he was due to come home, I taped myself into a thick, crinkly diaper and nothing else. Then, I laid on our bed with his diaper folded and ready beside me for when we walked into the room.
Crinkly Diaper Sex
He opened the bedroom door wearing his work clothes. His face lit up when he saw me, and a soft, "Oh, Mommy." Slipped from his lips. I crawled to the edge of the bed and reached for his tie. Pulling him closer to me, I lifted my chin, and he kissed my lips. His fingers brushed along the edges of my breasts as we deepened the kiss, and I worked his shirt unbuttoned. Then, shoving at his pants as he kicked out of his shoes, our lips barely broke apart as we stripped him.
"On your back." I moved to the side as he laid down and lifted his legs. Tucking his diaper under him before sprinkling his hard cock with baby powder. "Look how excited you are to be home with Mommy." I stroked him gently before taping his diaper up as tightly as mine.
Then I crawled up his body, and his hands were all over me as we kissed. Finally, he rolled on top of me, and my legs spread for him. He rocked his crinkly hips against my crinkly center, and I gasped when I felt his ridge shaft through the layers of diapers. "You feel so good, Mommy." He cooed and kissed my breasts. My big boy kissed them all over, then captured my nipple between his lips and began to suckle as he humped my diaper. I felt his body tensing and knew it wouldn't be long before someone was making cummies in their crinkly diaper for Mommy.
Phonesex with Felicity 1844-332-2639 x 270