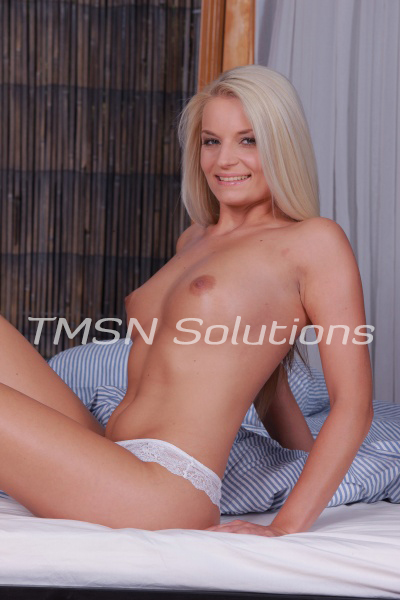 Phonesex with Felicity 1844-332-2639 x 270
Breast, tit, boob, flesh bag, whatever you call them, I want them worshiped.
I want to come home from a long day of wearing a bra all day and have someone worship my breasts. After being at work for hours, after going to the gym and sweating into my sports bra, my fantasy is to have a man meet me at the door and slowly undress me. He'd kiss my lips as a greeting while his hands cup my supported breasts. Gently kneading and whispering how he's been thinking of freeing my boobs nonstop.
Breast Worship
We'd make our way to the bedroom from the entryway, and he'd remove my shirt to admire my fun bags. I'd see the pleasure in his eyes before he'd kiss from my neck to my collarbone. Giving me small chills of pleasure by tweaking my nipples through my bra. The tiny nubs would pucker under his attention, just waiting for him to remove their covering and attack them with his mouth.
Then I would moan with the indescribable relief of his unclasping my bra and peeling it from my shoulders. God, it feels so good to be free. The weight of my tits pulling on my chest now without support, it wouldn't be long, though, before he lifts up my tits to feed them to his hungry mouth.
Open-mouthed kisses along the curve of one boob as he squeezes the other like it relieves his stress as much as mine to be worshiping my body in this way. I'd love to hold the back of his neck and look down to watch him please my body. His mouth moves from one titty to the other as he nibbles his way around my skin. The moans would vibrate my chest as he finally flicked his tongue across my waiting nipple. Sending shock waves right down to my throbbing clit.
Phonesex with Felicity 1844-332-2639 x 270