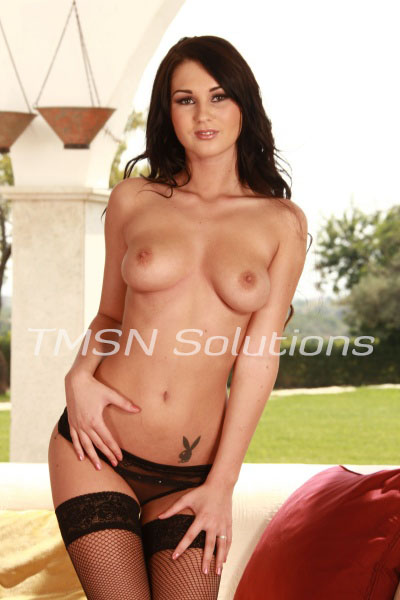 I'd been dating this guy for a while now and he was all that I'd hope for in a guy! Tall, dark and handsome with a sarcastic sense of humor that just TICKLED my funny bone. A real ladies man too with a cheeky smirk. The last thing I would have thought was that he was a diaper baby boyfriend!
I'd been staying over at his house a few nights a week and was happy to find one night where I arrived before him. He was always cooking dinner for me so I wanted to surprise him by RETURNING THE FAVOR but what I found on his kitchen counter when I got there really threw a wrench in my plans.

A Binkie for my Boyfriend
Right out in the open, on his kitchen island was a BABY BINKIE. I picked it up between my two fingers, examining it like it was some kind of potential bomb. Did my lover have a toddler I didn't know about? If he did, did it come with a baby momma? I really disliked both of those things.
My heart rate spiked as thoughts of all his possible lies swirled in my head. Just then, the front door opened and in walked my handsome boyfriend. Without giving him a chance to say hello, I held the offending thing up high.
"What the fuck is this?"
His eyes went wide and he dropped his backpack to the floor. "Kayla, I can explain." He started to walk towards me but I flung the binkie at his chest, stopping him in his tracks.
"You better do it fucking quick!" I screamed. "Do you have kids?!" He knows I don't like those disgusting, DROOLING, diaper covered things. They are so much work, like leeches that suck the life out of you. Above all, they take away money and attention that could have been spent on me!
"No, no. It's not like that." His six foot two frame seemed to shrink before me. His shoulders sulking in as if he were embarrassed.
Forcing Out The Truth
"Then what? Why else would you have that thing?" I pointed to where the binkie had bounced off his chest and landed on the floor.
"It's. It's." He stuttered. His hands fumbling with the hem of his business shirt.
"Look at me." I snapped. "Did you have someone else over here? Is it some kind of weird KINKY FANTASY?" His eyes slowly lifted to mine and I could see worry and fear racing behind his pupils.
"It's mine." His voice was so low, I thought I heard him wrong.
"I'm sorry, what? Did you actually say that binkie is yours?" A wicked laugh escaped my lips. He had to be joking! What big, strong man would suck on such a thing?
Admitting He's a Baby
"Yeah, it's mine." He stated again. He sounded defeated and ashamed. As he should be. Making me think I was falling head over heels for a real man, not some pathetic pacifier sucker.
"Just to clarify, you're telling me you are a big baby?" My head cocked to the side as I watched him nod slowly. "You need binkies and babas?" Still, he nodded and my stomach turned. I was dating a man baby. "What? And you probably wear diapers too, huh?"
"I should have told you." He whispered. I stalked toward him and grabbed him by the elbow. Tugging him toward the corner of the room. He followed so easily, not a single sight of a tantrum brewing.
"Yeah, you fucking should have. Now I'll have to punish you for misleading me. Get on your knees." I commanded and he obeyed. He sunk to his knees and I pushed his face into the corner until his nose touched the wall. I stood behind him, leaning over his shoulders so I could whisper in his ear. "I wanted a man, not a drippy baby pants." I spat although the idea of catering to him and nursing him while we cuddled at night was making my panties grow WET.
"I'm sorry." He sniffled. My hands ran down his FIRM CHEST, my tits resting on his shoulders as I unzipped his pants and found exactly what I knew would be there. A soggy daipee.
Baby Needs A Lesson
"You should be. When were you gonna tell me?" My hand reached into his diaper to grip his wet cock. I wasn't surprised to find it rock hard and aching to cum. He was such a HORNY LITTLE FUCK. He groaned out as I started to pump his cock in my hand meanwhile, my lips pressed to his ear and  I purred. "You like to suck that binkie at bedtime, baby? Maybe you wanna suck on my perfect titties too? Like the tiny baby you are."
He groaned again, leaning his face deeper into the wall as I worked his cock against the crinkly fabric of his baby pants. "Kayla, please." He whimpered like he wanted me to stop, however, his hips were humping his cock into my hand.
"Go on." I encouraged my baby of a boyfriend. "CUM IN YOUR PAMPERS, I know you want too. You've already made such a mess of things but if I have to change you, I only wanna do it once. Be a good boy and do as you're told. Cum for KayKay." After that little push, he gave me just what I wanted.
Kayla Cumsalot 1844-33- CANDY ext 357
https://www.sinfullysexyphonesex.com/kayla
https://www.sinfullysexyphonesex.com/kayla/