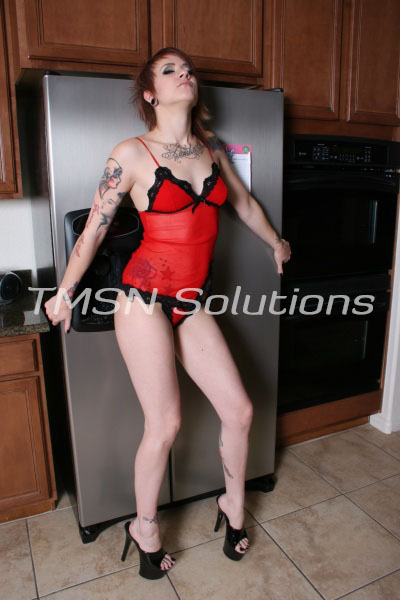 Mistress Noel <3 1-844-332-2639 ext 379
You have been doing such a great job submitting to my strap on.  Watching every inch of my thick long strap on disappearing into your body makes me so proud of you.  Now it's time to submit to me in another way.  Mistress Noelle will be anal fisting my subbie tonight.  Come here little subbie.
Anal Fisting My Subbie
Mistress Noelle is going to strap you down to my special bench.  I want you held in place very securely for this.  It will be very intense, and I don't want you wiggling while I'm working my way into your body.  The way my fist will stretch you will take you to new heights of submission for me.
You will open to me.  Your body will accept my fist.  I wonder how deep I can work my fist into you.  That sounds like a fun experiment doesn't it?  How much can you take little subbie?
Your cock will react for me.  It will be so hard pressed against the pad of my bench.  Every time I push my fist inside you and drag it back out will cause your cock to rub against the padding.  That cock will be trapped between your body and the bench.  Stimulated by my thrusts in and out of your ass hole.
But you know the rules subbie.  No matter how good it feels.  Or how bad you want to.  You may not cum with out Mistress Noelle's permission.  There are dire consequences if you do.  Your body belongs to me completely.  I control your mind and your body.  Your orgasms are mine to give when you have earned them.
You have been preparing for this every time you have taken my big fat strap on inside your ass.  This will feel even better because it is actually a real part of me inside you.  Come here little subbie.
Mistress Noelle
https://phonesexwhimpers.com/noelle/
https://sinfullysexyphonesex.com/noelle/
1-844-332-2639 ext 379