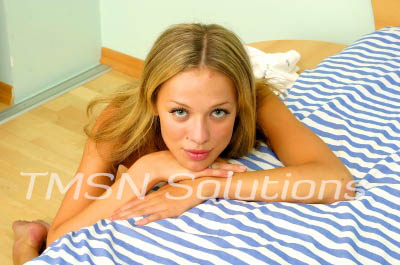 Adrian 844-332-2639 ext. 269
The beautiful, sassy blonde babe you've been yearning for. My name's Adrian, I'm 22 years old, and I adore both young and older men. I adore cash even more, so if you have a generous attitude, that's an added bonus. That could make me sound like a shallow bitch, I know, but I do have a heart. It's merely at odds with my pussy and mind which seek something new to traverse.
Adrian Loves Dirty Phonesex
Maybe you're the same as I am. Do you want the admiration of a special woman, someone who can make you feel special in return? You've found her. The sense of having your darkest desires, ones you weren't even aware you possessed, rise to the surface is the most thrilling aspect of this journey. It's an endless voyage of self-discovery that never ceases to amaze.
Although my natural instinct is to rebel, I can be the submissive girl you've always wanted if you need me to. The slightest hint of your tongue making contact with my smooth, warm skin makes me quiver. The way you tease my clit with your mouth is both maddening yet thrilling, and all I want is more. You suddenly stop, stand up and undo your belt with an expression that I could almost describe as smug. Your cock bounces out from your pants and my mouth waters at the sight of it. At this point, even spanking or playing with my nipples could be enough to send me over the edge to a squirting orgasm. Hurry, call me so we can finish the story.
https://www.phonesexcandy.com/adrian