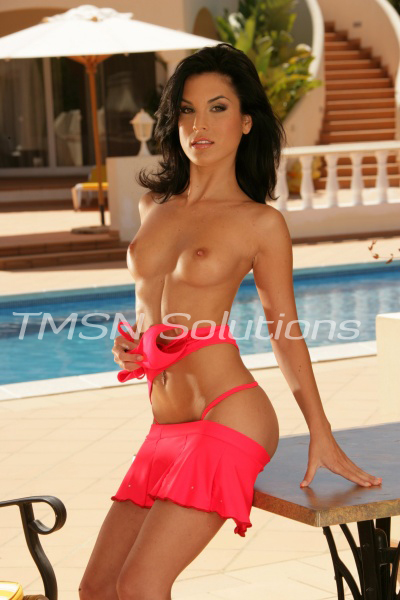 Wendy, the Bisexual Hedonist @ 844-33-CANDY, ext. 424
on Friday, Sept. 23 – 2 PM to 10 PM EST
…continued from part 4
I was completely under Angie's control.  She had unbuttoned my shirt and had my breasts in her hands looking at them intently.  This was not about domination or submission.  We were two women wanting to explore each other intimately, getting to know each other in a way that we never had before.  I had known this beautiful woman for close to 15 years now and had wanted her for almost every second of it.  Feeling her hands move over my breasts until she finally took one of my nipples in her mouth was like an explosion being let off in my body.  I was more than ready.  Angie was making me her special pill.
Angie slowly moved her mouth over both of my breasts using her tongue and her fingers along the way.  She slowly put her hand inside of my jeans noticing that, as usual, I did not have any panties on.  My eyes were closed and my head was spinning.  I could not think clearly.  I needed her, I wanted her, but here she was taking me.  And there was no way that I was going to tell her no.
A special pill
Laying on the bed  next to the girl of my dreams, I could feel myself getting wetter.  Her hand continued going down my jeans very slowly as if she were teasing me.  And the tension just felt so good.  Knowing where those fingers were headed, I lifted her head up slowly cupping it with my hands.  I looked deeply into her eyes letting her know without words that I was ready, that I wanted this.  Slowly placing my mouth on hers I implored for her to open up by using my tongue.  I wanted to know every bit of her wondering if there were any secrets that she had left to hide.  Feeling so many emotions, my body tensed as she placed two fingers inside of my wet pussy.  My tongue explored deeper.
…to be continued
Wendy, the Bisexual Hedonist @ 844-33-CANDY, ext. 424
Wendy, Author at Phonesex Candy