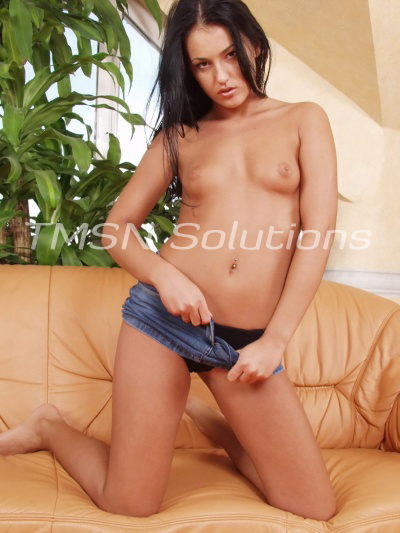 Avery 1-844-332-2639 ext. 228
I hope that everyone's having a hot summer so far and being extra kinky! I think it's time for another chapter in our BBC story of Julie and Devon. When we left off last Julie was sitting beside Devon on her bed. His basketball shorts were getting tighter as his BBC grew and her desire to touch him was almost too much for her to handle.
Devon knew he had to go slow with her. He had to gently coax her to his BBC. She was a sweet, virgin who had never even touched a man before let alone a man with a cock like his. At this point though Devon knew he had her right where he wanted her.
Hot Summer
He shifted towards her, allowing his cock to brush up against her thigh…"Go ahead. It's ok" he said as he realized her hand was inching towards it and her eyes were glued. "You need to touch it Julie. You know you do". She couldn't resist any longer.
Julie carefully and tentatively put her right hand on the bulge in his shorts. At first her hand jumped as she felt what was underneath. Devon confidently whispered…"It's OK…it's what both of us want". Julie placed her hand back down and softly, very carefully, began to caress it through his shorts. She could feel it growing through his shorts and she was anxious to see what was underneath.
Black Cock
Devon knew she would never take his shorts down on her own, so he began to slowly slide them down by himself. Julie's heart was racing as his shorts inched down farther and farther. Closer to his cock. As soon as they passed over his cock it popped out and bobbed back and forth. It was huge. She had never seen anything like it in her entire life.
The slut inside her wanted to get on top of Devon and try to take it all but the good, innocent girl that she was held her back. Instead, she reached out with her index finger and started rubbing the single drop of pre-cum that formed. "Taste it" Devon encouraged her as he let out a moan. She obliged and hesitantly licked her finger. The salty sweetness of him filling her mouth.
As soon as she tasted him Devon knew he had her. She needed more. Reaching down she felt it skin to skin for the first time. It was throbbing in her hand. Instinctively she wrapped her soft hand around his BBC. As soon as she did and squeezed it a bit more pre-cum oozed out of the top. It excited her that she could make his cock do that.
She wondered what else she could make this big black cock do. It was time to find out… She reached for it with both hands this time, gave it a big squeeze and then lifted her head to make eye contact with Devon. This is where things get real fun….
Avery xo
1-844-332-2639 ext. 228
https://phonesexcandy.com/sinfully/avery/
https://phonesexcandy.com/tlc/avery/