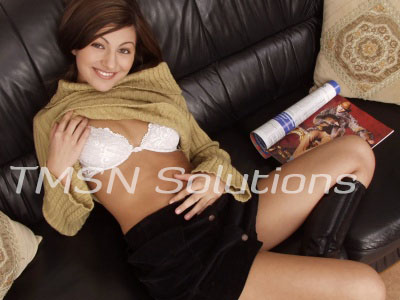 I hope you're a hungry man because I have a very special treat planned for you.  Have you ever had a Zoey Sundae Special?  Well, today is the day that will change if you're not one of the lucky few who have enjoyed such sweetness.  There are lots of topping you can use to turn me into the exact treat you are looking for today.
Zoey Sundae Special
The ice cream is cold and tickles my tummy as you plop it down on me.  It makes me squeal and wiggle underneath the dripping sticky creamy goodness.  You can't help yourself but take a lick as the dribble slide down my sides.
There are so many bowls of topping for you to use to turn me into the human sundae of your dreams.  Food play is so sexy and hot getting us both turned on and horny.  Sprinkle some chocolate chips on top of the ice cream quickly melting on my hot little body.  You can even push a few inside my pussy to sweeten it up for your tongue.
Of course, you can't forget the sprinkles.  There are so many places to put sprinkles.  My nipples, belly button, joining the creamy sweetness spreading out all over my tummy and hips.  Then let's not forget the chocolate syrup.  Is that your favorite part?  Turning that bottle upside down over me and squeezing.  Watching that sticky brown liquid slip down onto my tits and pussy.
Are you hungry now just thinking of my sexy curves covered in ice cream and candy?  Can you imagine how sweet my skin with taste as you drag your tongue over every inch of me?  Dip your finger in and feed me some too.  I want to taste it with you.  Lick some up and then kiss me with it on your tongue.
Zesty Zoey
1-844-332-2639 Ext 403