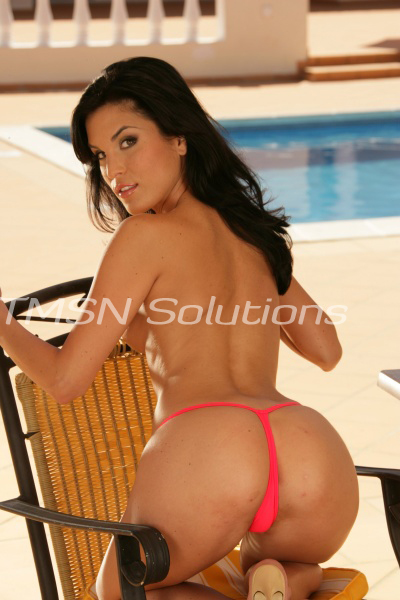 Wendy @ 1-844-332-2639, Ext. 228
Some guys can be so shy at times.  Not being shy myself, it can be hard to understand.  I am not afraid to ask anyone numerous questions in order to get to know them better.  In fact, I find it quite delightful that I can creep into someone's mind, without them realizing the control that they are relinquishing onto me.  Sometimes I giggle with my girlfriends over it.  I even smile sometimes when I'm in the shower after I realize how well I know someone, and he still does not realize the kind of control that he has handed over to me.
That's why, honestly, you should try to get to know me better, too.  Yes, I can dominate any situation, but do you realize the kind of power that you can receive once you get to know a dominant?  That can be a head rush onto itself.  Calling me to answer my every single question, and then finding yourself asking me questions too, that's real communication.  And that is intimacy.  I have said it before and not afraid to say it over and over again:  orgasm all starts with the brain.  Sexual intimacy starts with the knowledge that you know someone better than they know themselves.
So, here's a peek into my world.  I do not orgasm easily, mainly because I find that many men cannot keep up with the conversation.  It's either because they hide themselves away not wanting to be known, or they are afraid of handing over that level of control once they realize what is going on.  But a man who can make me leak into my panties will always be welcome into my world.  Hell, any man capable of doing this and who becomes a repeat offender learns how to just do it with his eyes.  He already knows what's on my mind and there are no more questions to ask.  If ever given the opportunity, maybe you should whisper the question to me yourself:  What makes you pop?
The number?  1-844-332-2639 The extension?  Ext. 228
https://www.tlcphonesex.com/wendy