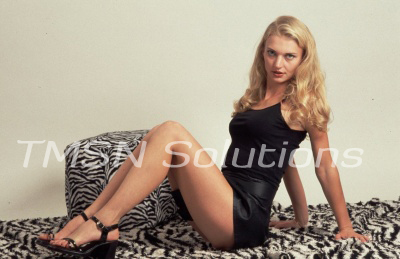 ~~~~Olivia~~~~844-332-2639 x 226~~~~
I'm sitting on the exam table feeling a little aroused about seeing the doctor today.
He walked into the room asked me what my problem was this morning. I told him I seem to stay wet in my vagina and it's a little odd because it only happens on occasion. He walked over to me and started checking my breathing with his stethoscope. The coldness of the metal made me flinch and he continued around to my back. Soon I could feel he was checking way below where he could hear my breathing.
Moving around to face me, he tugged at the sheet I had wrapped around me. He took my breast in his hand and raised it to listen to my heart.( I thought that was different) coaxing me to lay back so he could check out my problem. I lay back and pulled the sheet over me. Raising the stirrups he took my ankles to place my feet in them. As I put my feet up I asked if I needed to take my heels off and he said no way.
He started looking at my shoes and stroking my ankles. I felt him run his hands all the way up my leg to my inner thigh and onto my pussy. It was a different touch; it had changed to more fondling. He said yes you do seem to be especially wet. Slowly pulling the sheet from me, asked me when did this extreme wetness happen. I told him when I saw a guy I wanted to fuck. He unzipped his pants and walked between my legs. His cock was starting to push into my pussy as he said "Let me see if I can pump some of the wetness out"  He wrapped his arms around my legs, pulled me closer to him and fucked my brains out.
After, he said we better get outta here before someone comes in. I slid off the table and we got dressed. You see this is my friend with privileges that works at the hospital. It was just another one of his role plays.
 Role-playing is my favorite and would love you to bring your hottest to my phone.
~~~~Olivia~~~~844-332-2639 x 226~~~~
www.sinfullysexyphonesex.com/olivia/
www.sinfullysexyphonesex.com/olivia/