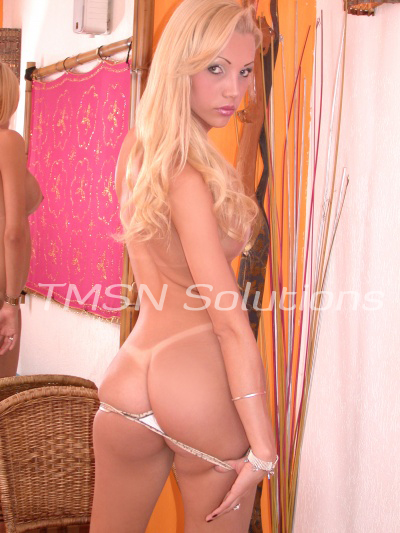 TS Alexus 844-332-2639 EXT 349
Frotting with a fairy. (Sigh) I bet when you first looked at me, the last thing you thought you would hear yourself say to me is, "your cock is so much bigger than mine!" But here we are. Your smaller cock in my hand mashed up against the throbbing thick meat of my shecock. I'm stroking us together while verbally abusing you, and you are struggling not to cum all over the velvety smooth head of my cock.
Using both of my hands, I lock our cocks together. My slender, feminine hips humping up and down between my fingers and your smaller dick. It feels good. You had no idea you were a fairy bitch until I put you in your place.
Frotting A Fairy
You thought you were a straight guy! But I knew better. I could sense the cock thirsty in your aura. You're destined to be a cock pleasing fairy. Feel the silky smooth skin covering my rock-hard cock. Have you ever rubbed your dick against something so good?
No. I know you haven't. Nothing feels better than my cock against yours. Except maybe when I slip it into your ass. Are you ready for that, fairy bitch? The time has come to prove your value to me. Humping our cocks together isn't going to satisfy a girl like me fully.
TS Alexus 844-332-2639 EXT 349
https://phonesexcandy.com/candygirl/alexus/