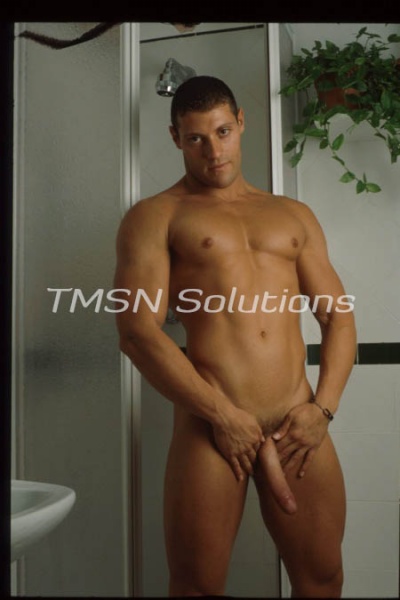 TOM 1-844-332-2639, extension 342
You look at my big cock and get jealous but also aroused, don't you? You try to imagine what it would be like to be well hung with a big swinging dick. Well, a fag boy like you will never know. Just look at yourself in the mirror. What do you see? A soft, pudgy body. A small dick. Maybe you are short and balding? Pretty pathetic, especially when compared to me. With this body and this dick, any girl is mine. You couldn't score pussy if your life depended on it.
Big Dicks Get All Of The Pussy And Ass
Being well hung is a gift that you just never received. You really did get the short end of the stick, didn't you? You think you can play the "sensitive" guy and trick a girl into giving you a chance. A hot girl will never want a worthless wimp like you. With your sappy, romantic sissy boy persona, pussy will run in the opposite direction.
A woman wants to know she's with a real man, not a pussy boy. She wants to feel protected and taken care of. A loser like you isn't even capable of taking care of yourself. Your life is a total mess and you are too much of a wimp to figure out how to fix it.
Step aside and let a real man handle this.
TOM 1-844-332-2639, extension 342