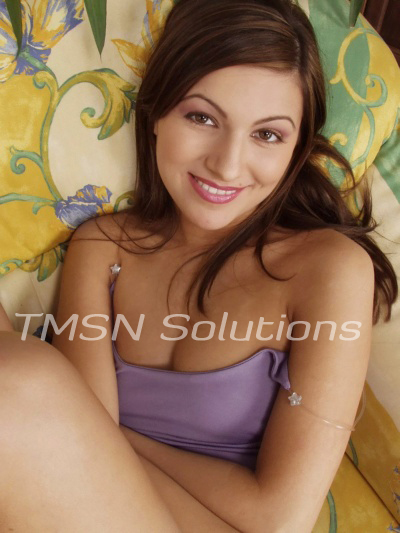 Look at all this lovely, long, dark brown hair I have.  Did you know that hair can be erotic?  Or that it could make your cock unbelievable hard and aching?  You can make just about anything erotic and sexy.  But there's something about soft, long, conditioned hair trailing over your body that will make your cock stand up and pay attention.  So, why don't you just try something new and let me tease you and awaken your nerve endings with my silky soft brown hair?
Tease You
I lay you down on the bed after I've had my fun sensually stripping off your clothes.  Then I do my own little strip tease as you watch me with that look of desire in your eyes.  You know what my fingers and tongue can do to your body.  But today I want you to experience something new that maybe you haven't experienced before.
I know I usually have my hair in braided pigtails because it makes your cock hard and aching.  But today I climb up on the bed with you and as you watch I slowly unbraid them.  Now my hair is wavy and flowing around my face and shoulders.
How could something as simple as hair be erotic and sensual, you may ask.  That is what I'm eager to show you today.  There are so many ways that I can tease you with my locks.  I can make you ache and beg for me to give you more as I softly drift my tendrils over your skin in different ways and places.
Never underestimate a girl like me who has the ability and desire to make so many things sensual and erotic.  I love watching your cock throbbing and twitching for me and because of me.  Come and experience something different but sexy and fun all the same.
Zesty Zoey
1-844-332-2639 Ext 403