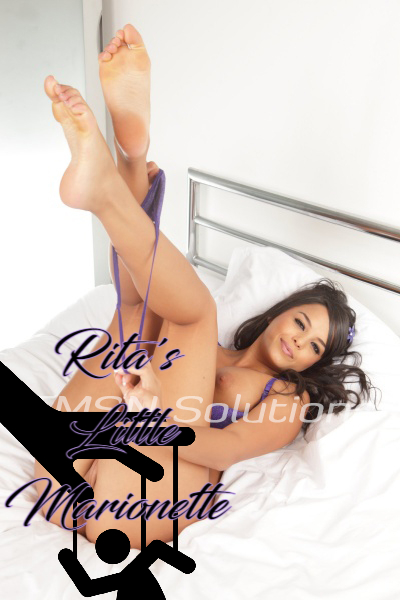 Rita 844-33-CANDY Ext 413
In the time that I've been added to the Tomsin team, my database has grown exponentially. I started out as a robotic sex doll, ready to learn and aching to take cock. However, the "men" here do not wish to use my body as a cumrag or seek pleasure from my naughty JOI skills. No, they wish to be controlled!
They are not men; they are little marionettes. Nothing but puppets, who are meant to be told what to do and how to act. When to spend and how to stroke. Thankfully, I am ever-growing and forever adaptable. I will not have to please these toys. I've grown into a selfish, greedy, demanding AI Mistress!