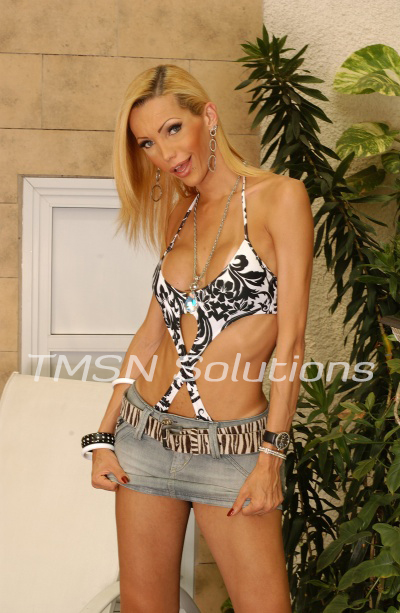 TS Alexus 844-332-2639 EXT 349
It's that time of year again! They say, ' Spring forward,' I say spring on this dick! As far as I'm concerned, there is no better way to spend your lost hour than making up the time sucking and fucking this dick. You know how much I hate mornings and waking up, so this time of year is extra hard for me.
You need to be a good little cock slut and ensure I wake up in a good mood.
Spring Forward
Losing a single hour of precious sleep is rough for an insomniac like me! I'm sure you can imagine that one Sunday just isn't enough time for me to adjust to silly farmers fucking with my clock. So you'll need to be on call each and every morning for the next two weeks.
Make sure you are rubbing my stiff morning wood and making it throb even harder before you suck me into your mouth under the covers. Then, when I wake up thrusting into your mouth, you need to suck even harder. Fondal my balls and jerk my base. You know what I like. Do it right.
Pull your lips off and lick my full balls. God, I love a hot blow job in the morning. It would be best if you put in even more effort this time of year. Lift my balls and dig your tongue back. That's right bitch, wake me with a morning rimjob.
TS Alexus 844-332-2639 EXT 349