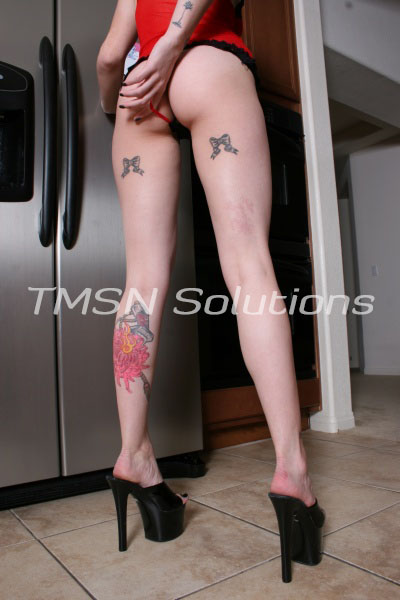 Mistress Noel <3 1-844-332-2639 ext 379
Lay down on your back but keep that tiny trouser worm tucked away.  I have no use for it today.  Today we're going to enjoy a little smothering face sitting.  You're going to prove to me that you do in fact have some inherent worth.  Because you certainly can't fuck and please me with that little dick between your legs.
Smothering Face Sitting
So, you're going to lay down on your back.  I am going to bind your hands and feet.  The only thing I want you moving in your tongue and face.  You are going to see how many times you can make me cum with your mouth and tongue.  Let's see if you have a talent there to make up for your failing status in other areas.
I also don't want you trying to tap out or push me off.  You don't get to control how hard or how long I sit on your face.  When I say smothering face sitting, I mean just that.  I intend to put all my weight on you.  You get to breathe when I permit you to breath.  Your only concern right now is pleasing me and getting me off more than one time.  So, I don't plan to get up until I'm satisfied, and you're exhausted.
For a small dick disappointment like you, breathing is a privileged that must be earned.  Otherwise you don't really have any point in existing in this world, do you?  I will smother you with my pussy and ass and you will be grateful for it.  Because it's the only way a woman like me would give you attention.
You know that and that's why you're already moving to the bed.  That's why you're raising our arms up over your head.  Beg me to tie you down and to smother your face with my perfect body.
Mistress Noelle
https://phonesexwhimpers.com/noelle/
1-844-332-2639 ext 379