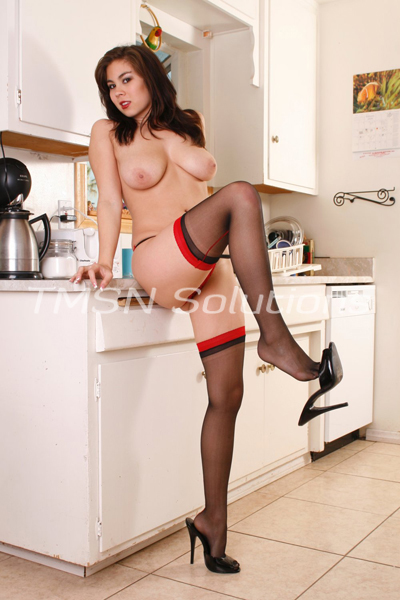 Gianna 844-332-2639 ext 355
I know seeing a sexy girl in stockings makes you feel weak. They make legs look so smooth and inviting. Wearing hosiery is the easiest way to get a real man's attention. Stockings make my legs look good enough to eat and I wouldn't put it past you if you tried.
Sometimes all I need to wear is a garter belt and stockings. I walk around my apartment in my beautiful high heels with my tits exposed. It's truly a sight to behold. Can you imagine me waiting for you on the bed wearing nothing but my sexy stockings? I know your hands would naturally wander all over my amazing legs. 
I would let you feel me up and enjoy my silky nylon covered legs. I'm sure that I'd even get so horny that I'd wrap my legs around you to keep you close. You'd love feeling my wet panties rub against your groin as my legs are wrapped around you. I know it wouldn't take long before you started to unhook the clasps on my garter belt so you can slowly remove my nylons. Maybe you'd prefer to keep them on while we fucked the rest of the night away. Care to find out?
Gianna 844-332-2639 ext 355
My Profiles