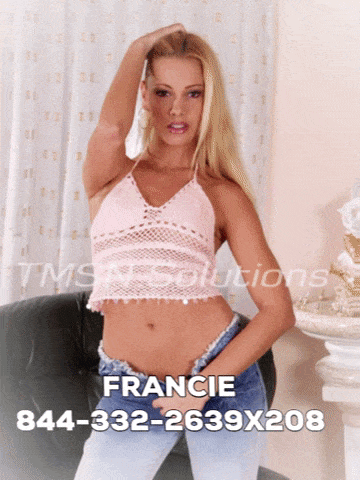 xXxFranciexXx 1844-332-2639 x 208
Watch the way my hips sway. Follow the long lines of my perfect curves and become entranced. Watch and become hypnotized by my body. Listen to the sounds of my voice and feel how good the combination makes you feel. You're safe when you watch me.
Watch and listen. Relax and enjoy. Together we'll put you in a place where only the movements of my body and the commands of my voice matter. You'll belong to me there in that place. Follow me there.
Hypnotic Belly Dancing
My hips will roll to the soft beats of the music playing in the background as you watch and become all mine. You are following the swish and sway of my hips while I whisper words of relaxation in your ear. Easily, and without a fight, you allow me to control you.
Because when I control you with my hypnotic belly dancing, it feels so sensual. We become so close when I guide you in the place. Can't you feel it? Our connection?
It's so strong as you watch and relax. Fall deeper and deeper into the movements of my body. Watch the wave of my belly like the Ocean calling you into its depths.
Be with me. Watch me. Be controlled by me.
xXx Francie xXx 844-332-2639 x 208
https://phonesexcandy.com/candygirl/francie
https://phonesexcandy.com/sinfully/francie/