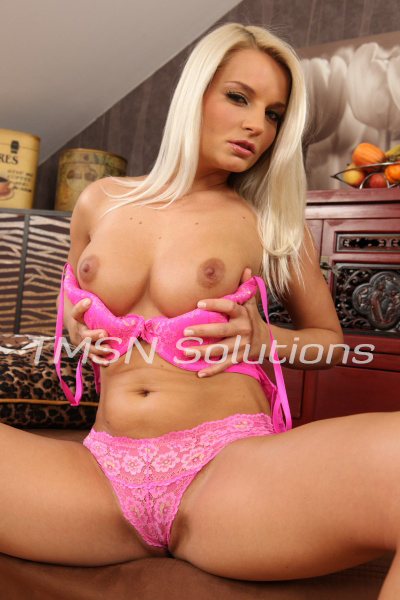 Phonesex with Felicity 1844-332-2639 x 270
My sex drive is higher than my friends' and obviously higher than my husband's. I mean, I'm on the phone all day, fucking my brains out with dildos while making strangers cum, and it still isn't enough. So it's a good day for me if I can talk him into fucking before bed. Most often, I want a round two, and he'll eat my pussy or finger fuck me until his dick is hard again, but even after pumping me full of a second load, I'm still so horny.
When my husband rolls over, I open the file on my phone. The file full of videos callers have sent me of them jerking off to pictures of me. After pushing my earbuds into my ears, my hand slips down between my legs to begin rubbing my sensitive pussy. I flick open the newest video and glance at my husband's sleeping face.
Rubbing To Your Videos
It feels so naughty! Naughty and sexy. Rubbing my pussy to other men cumming at the sight of my married, naked body. The file is full of videos. So many cocks! All hard and pulsing for me. With the volume up, I bite my lip to keep from mimicking the moans coming from those men.
It's so hard not to hump my hand or rub furiously. I get so fucking turned on and desperate to cum as I watch. Every once in a while, I'll look back over to ensure my husband is still asleep. He would be furious if he knew I was cumming to these videos even after he'd fucked me. But I can't help myself!
Is your video one of the ones I'll be rubbing my pussy to tonight?
Phonesex with Felicity 1844-332-2639 x 270