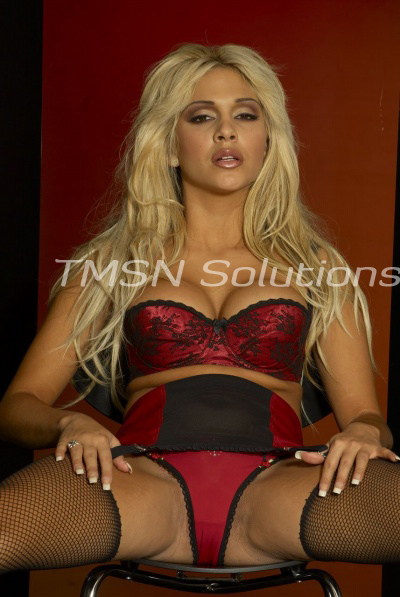 Mistress Pandora 1 844 332 2639 ext 283
Resistance is futile, so don't even bother. Weaklings like you make my world go round. You know you want to submit to me and give me all your cash and prizes. Let's be serious, what else could you ever be good for? Submit to me completely and feel true freedom. An expensive domination session can truly turn your week around. Bend over and take every inch of everything I have for you. Pay me to deal with your pathetic loserdom. I feel like using you.
Resistance is futile. You're not a man, and you have no willpower.
My control of your mind and body spills over to your wallet. Wallet fucking and mind fucking you is so incredibly easy. If you could get someone else to pay attention to you for free, you would. I mean, I'm sure some women will pay attention to you (or your boring old ball and chain.) However, they are not the caliber of the woman (or an iota of the Domme) that I am. It's pretty sad to think that someone could disappoint you, considering you are a walking wallet rinse weakling.
Know that My power over you is endle$$
You will do and say everything you can to make me happy. Yes Mistress, of course, Mistress, take it all. I cannot take enough from you, because I'm greedy. You and I both know exactly what your limit is and how much you can graciously give. Know how much I enjoy the fact that you drip precum edging yourself while you wait for the beloved dings you crave so much. Resistance is futile.
I have broken you down and crawled inside your mind. You think of me all the time. How precious. Sharing is caring I always say, with a mouth full of your cards. Running my tongue over the numbers while I peg you is my favorite pastime. You won't be able to stop. I know that you try, but how's that working out for you? Hahaha. Come and find me and pay me. You like being used, don't you? Loser, rinse repeat. Come get some. Oh, don't be shy, I see you lurking. You just have to wait your turn. Your resistance is futile, so give up and give in. I'll rinse you later,
Findom With Pandora
1 844 332 2639 ext 283
https://sissyphonefantasy.com/pandora