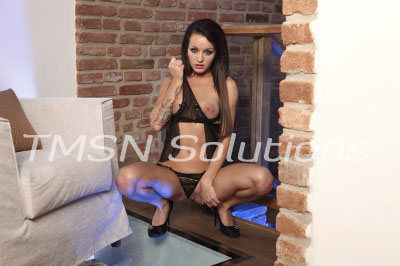 Sinful Serinda 844-33-CANDY (844-332-2639), ext. 394
Ok, I'm not fucking around here – I just had some of the most awesome pussy eating I've had in a long time.  Yes – just before I wrote this, seriously.  I had just stepped away to take my dinner break as I normally do.  Before I started some food, I went outside to get my mail, and there he was… a male.  My young neighbor, to be specific.  He was mowing his yard in the cooler evening air (because it's been too damn hot lately) but he had his shirt off and he was looking quite delectable.  He must have caught me staring because over he sauntered.
It started with asking for a drink.  I brought him inside and offered him some water to quench his thirst.  He didn't seem interested, and we both eyed each other up and down.  I was wearing some tight yoga pants that hugged my hips – I pulled them down in the front, baring my pussy at him.  He said nothing, but he dropped to his knees and inhaled my scent.  First planting long kisses across my abdomen and running his tongue down to my pussy.  He didn't quite dive in, but slowly, longingly licked at my slit – taking in my taste as he pulled my pants down.  Kicking one leg up on my table, I spread myself for his tongue to explore deeper, tonguing and eating my pussy lustfully.
I spread myself for his tongue to explore deeper, tonguing and eating my pussy lustfully.
It was really strange.  I'm used to men of all ages being eager to furiously tongue fuck me and lick me, but he was so meticulous.  He left not a single inch of my pussy untouched by his tongue, he wanted to experience every bit of me.  And experience me he did.  His tongue aroused me in ways I'd never felt before.  It was pussy worship, and hunger all wrapped into one.  My wetness ran down my leg and onto the floor.  He followed the trail from my pussy with his tongue, lapping up every drop.  Ok, that's enough dishing for now.  But damn that was one hell of a pussy eating and I can't wait to have more.  Thanks neighbor boy!
Serinda
844-33-CANDY
(844-332-2639)
ext 394
https://nawtytwistedphonesex.com/