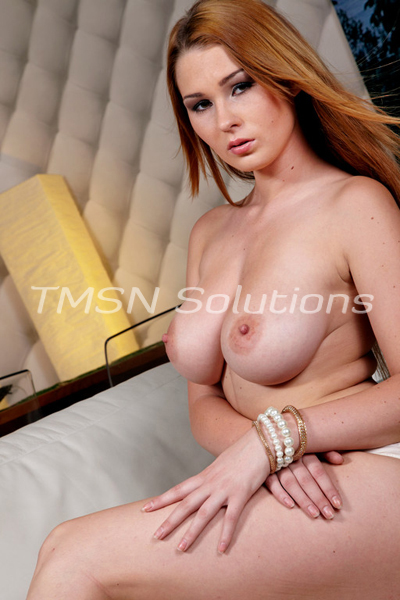 Kayla Cumsalot 1844-33-CANDY ext 357
Every slave is a work in progress. While they strive to meet their Mistress's expectations, they are still men after all and most often fall short. For example, I have one mostly well-behaved slave with a tit obsession. Jiggly, round boobs make his cock pulse with the need to cum. Especially if those boobs are coated in sticky ropes of cum shot over them by a big, thick cock.
While I said he is mostly well-behaved, that still leaves room for him to be punished. He wears a chastity cage like every good slave should but every once in a while, he lets himself out and cums without permission. When he confesses to this, he knows he has a book a punishment session with his Goddess.
Punishing A Tit Slave
Are you wondering what a punishment session might look like for a tit-obsessed slave? Well, it's so much fun for me! We start by making him get on skype for me. Then, I like to inspect his cage and see how it's fitting. I also check how full his balls look and if they are swollen and colored like I want. If they aren't, it means his been being naughtier than he's admitted.
We start by making him rub those achy balls while I tease him with pictures and videos of boobs. Titty drop videos make his cock swell against the cage the most. I tease him like this until my naughty slave begs me to stroke his cock for me.
He begs to stroke even though he knows the session will end with him having to force his hard cock back into his cage without a release. Making him hurt for me is one of my favorite parts of my day. Even as it pains him, he always says, "Yes, Goddess. Thank you for punishing me."
Kayla Cumsalot 1844-33-CANDY ext 357
Teen Babes Profile