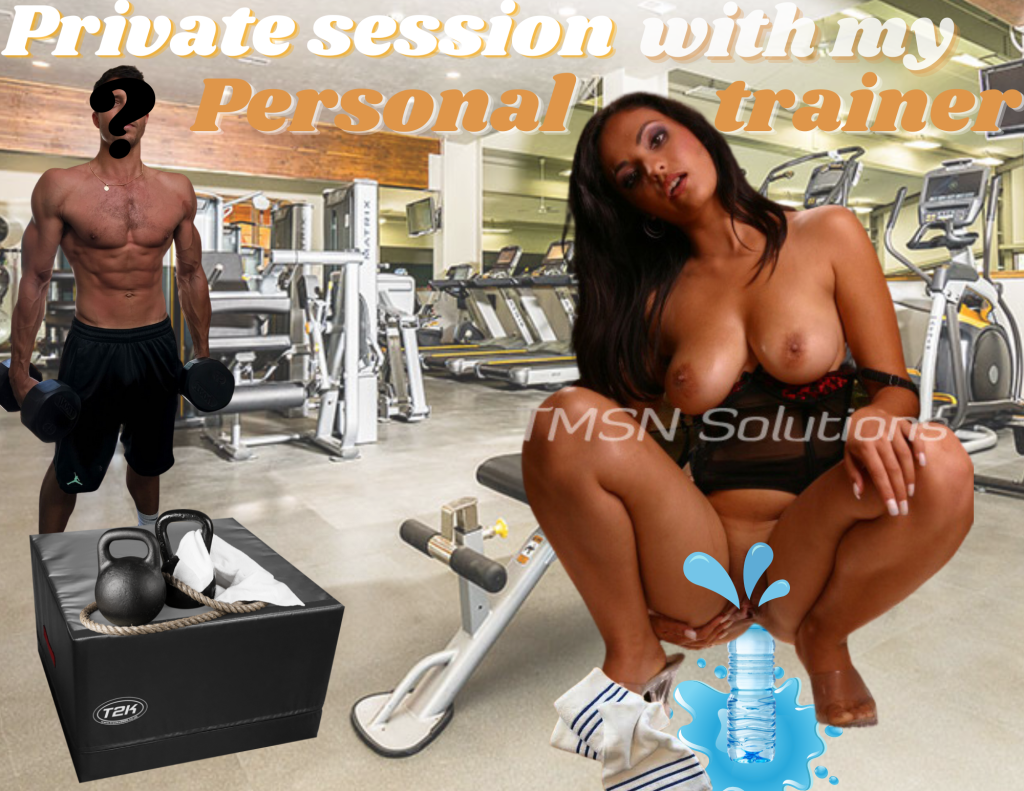 Private session with my personal trainer  xoX TorrenceXox (844-332-2639) ext 415
Summer is around the corner, so it's time for me to start perfecting my summer bod. I booked a private session with my personal trainer at the gym and I couldn't be more excited! His name is Cole, and today is my first time ever seeing him. He rounded the corner from the locker room, and my jaw hit the floor. There was a 6'1" beast walking towards me, with the most powerful back and chest I've ever seen on a human. He casted a shadow over me as he approached. After introducing himself he told me to follow him, i'd follow him right down the rabbit hole if he told me to. 
Mr. Macho Man
Arriving at one of the benches, I put my towel and water bottle down. Feeling his eyes burning a hole in me, I finally looked up at him. He told me not to be afraid, and that he doesn't bite, I was kinda hoping that he did. Cole picked up the dumbbells and started to demonstrate how a squat is perfectly done. If it was up to me I'd squat right over his face, then sumo squat on his cock. Now it was my turn to imitate his squat and I just couldn't get the proper form. That's when he placed my water bottle under me and told me to squat until I hovered right above the bottle. So I did, he stood behind me to control my movement with his hands on my shoulders. I stared at him in the mirror as he pushed me down further and further, until my pussy lips started to spread around the top of the bottle.
Deep squats
Parting my lips as I moan from the bottle sliding into my wet opening, I squeezed my pussy muscles and the bottle gushed water deep inside of me. The pressure of the water filling me up made me cum quicker. I squirted my own juices back into the bottle as I came while the trainer pushed me all the way down on it. After removing his hands from my shoulders he got on his knees in front of me, and told me to stand up. Before I could stand all the way up, he shoved his mouth in between my legs, and started to suck on my pussy. There was at least 6 ounces of fresh pussy juice and distilled water flowing from my orgasming cunt. He sucked every single drop out of me.
After using my towel to clean the puddle on the floor, I couldn't stand straight to do another squat. He told me we can reschedule to another day since my legs couldn't stop shaking, I guess I'll have to book another private session with my trainer.
xoX TorrenceXox (844-332-2639) ext 415