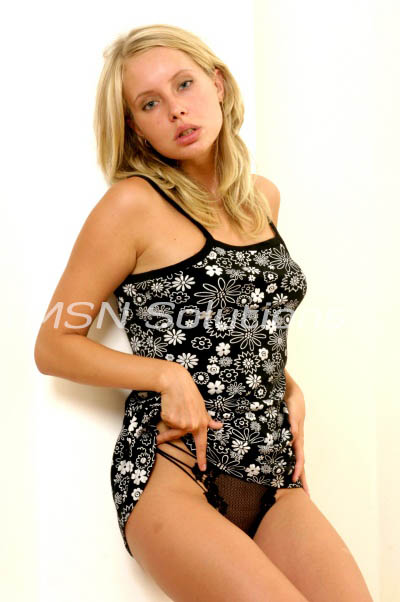 *Allison* 844-33-CANDY ext 286
I'm having a few of my gorgeous girlfriends over tonight. You can stay with us if you want. We will spend the night drinking until we get horny enough to wear our lovely strap on cocks. You can be the special guest at our Pegging Princess Party where all the beautiful ladies take turns filling you.
This excites your cock greatly because you love being fucked in the ass. My friends and I love taking turns fucking your asshole until you can barely walk. Imagine being surrounded by gorgeous women that look like models. This is one of the rare opportunities where I get to be dominant.
You're a lucky man to have the pleasure of being taken by multiple Pegging Princesses!
We are gorgeous creatures that want nothing more than to fuck your asshole. My sweetness disappears once I feel your taint gripping my long and thick plastic cock. My insatiable lust for your ass takes over and makes me pound you even harder while my girlfriends fill your throat. You're so aroused that your prostate swells against my cock.
I keep fucking you harder and faster while the other Pegging Princesses cheer me on!
We all hoist you up so that you are forced to take every inch of my perfect cock while I rock you into a mind altering prostate orgasm. My friends cheer as you spray cum all over the floor while I fuck your ass until the cum stops squirting. I pull my cock out and let the next Princess have her turn. The party will go on until every single Pegging Princess has her fill…
*Allison* 844-33-CANDY ext 286
https://phonesexcandy.com/allison/