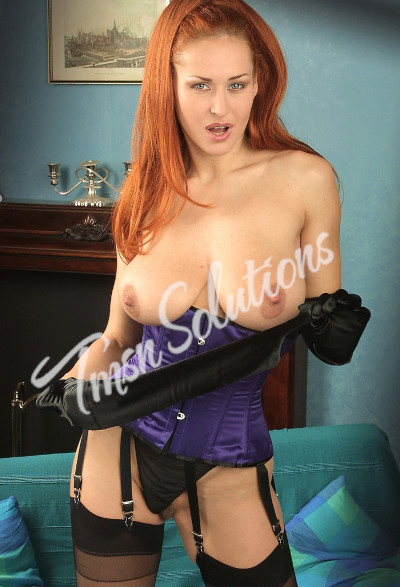 I LOVE wearing pantyhose, especially for a panty pervert who loves FEET! Just the other day, I was grocery shopping in a tight skirt and thigh-high pantyhose. This man just kept being in the same aisle as me, so finally, I approached him and told him to get on his knees and beg me for it. Of course, he immediately got on his knees and asked if he could play with me.
I was feeling generous, so I said yes and had him meet me at my place. He was already hard when he walked in. I had him strip down to his boxers, but….oops, they were panties he was wearing, I should have known, truthfully. His little dick was rock hard staring at me with my skirt pulled up, and my garter showing.
I told him to come over and kiss my feet, and he knelt down, kissed my toes, and took a deep breath. He looked up at me and I picked my foot up and slid my toe into his mouth. His eyes got wide and his dick got even harder.  I told him if he wanted to cum, he was going to have to lick my pussy first. Sitting down on the couch, legs wide, I pulled him to me. He licked my wet pussy through my panties and then moved them to the side. Surprisingly, he was really good with his tongue and it didn't take long at all for me to cum.
A promise is a promise, so it was his turn.  He pulled his panties down and I wrapped my stockinged feet around his hard dick. He was about to burst already, so a few strokes up and down and he had covered my pantyhose feet in his cum. God I love having cum all over me
Until next time….
Crystal 1-844-332-2639 ext 434
https://phonesexcandy.com/candygirl/crystal