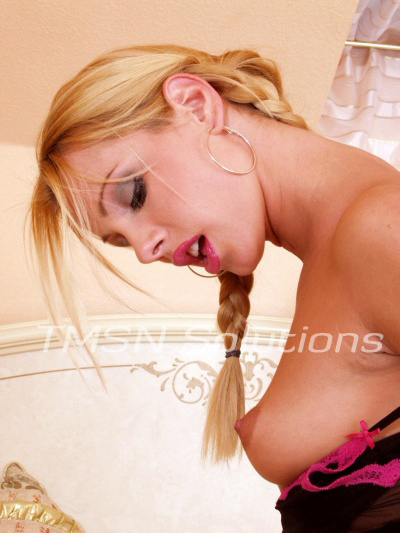 xXx Francie xXx 844-332-2639 x 208
When he bought me lingerie, I thought it was because he wanted to worship my perfect body while I was wearing it. Like a good little servant, I thought he purchased the beautiful nightie as an offering to his Goddess. Oh, how wrong I was. He'd bought us matching baby dolls, and his intent wasn't to worship me but the lingerie itself.
The matching baby dolls were made of the softest pink silk I'd ever seen. We dressed in them and took turns complimenting each other. His was tighter around his wide waist, and it wasn't nearly long enough to cover his throbbing bulge in the matching silk panties.
Lingerie Masturbation
He couldn't continue himself. Something about being dressed up like such a pretty girl was making him insane. His cock was harder than I'd ever seen it, and I realized my sweet little servant was a hidden little sissy girl. We laid on my bed together, propped up on pillows.
His eyes watched my hands as I teased them over my own tits. He mimicked me, ready to masturbate like a fucking girl. I parted my thighs, and he did the same; those silk panties were growing tighter and tighter with every passing moment.
Our gazes danced between where each other's hands were roaming and then back to our own fingers. I rubbed over the center of my silk panties and let out a hungry moan. My little sissy did the same, but his hips arched up, and he whimpered. "Make me Cum like a girl."
xXx Francie xXx 844-332-2639 x 208
https://phonesexcandy.com/candygirl/francie
https://phonesexcandy.com/sinfully/francie/