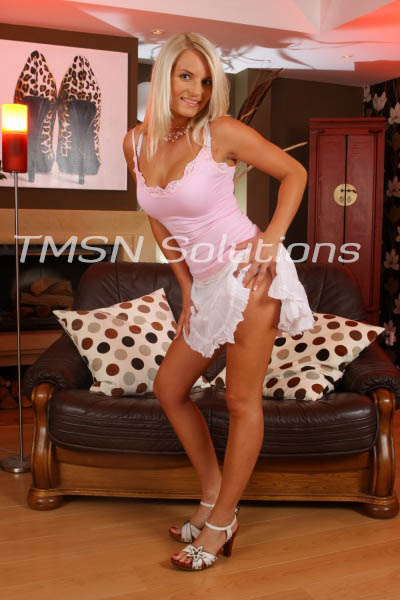 Phonesex with Felicity 1844-332-2639 x 270
You like them, don't you? My long, toned, and tanned legs. You want to caress them and feel the soft, shaven skin. The long length of my smooth legs drives you insane. But, no matter the day or what I have on, you are only always thinking about my beautiful legs.
You love them covered in nylon or when I wear thigh-high stockings. I bet you can't even decide which way makes your cock harder. Just that you know, you'd give anything to have these long legs wrapped around your hips.
Oh right. Your hips or your face. You are picky, are you? As long as you can kiss, touch and worship every long inch. Grip my calves and feel the strength in them. Rub over my knee and tuck your fingers under the delicate joint. Pull me close to you.
You can drive deeper into me while holding on to my luscious legs.
Trace your fingers up my thighs and watch them part for you. Watch then bunch and flex when you make me cum. How long can you tempt my legs to tremble for you?
Call me up and tell me from the tip of my toes, over my sweet ankles, and up my thighs, which part of my long legs are your favorite? I bet it's the smooth, creamy expanse of my inner thigh, isn't it?
Phonesex with Felicity 1844-332-2639 x 270
https://phonesexcandy.com/candygirl/felicity/