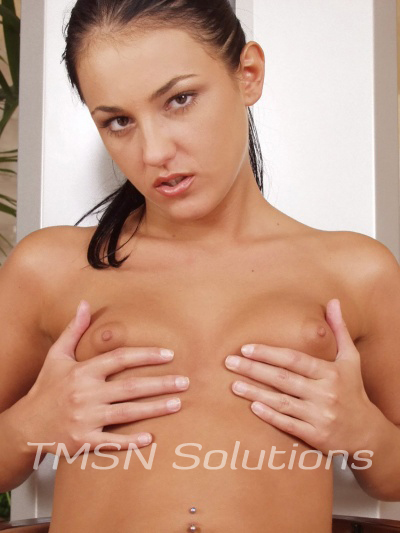 Avery  1-844-332-2639 ext. 228
I'm the ultimate Sissy slut ring leader! Now that I've got your attention let's talk about one of my favourite kinks, sissy boys! I've never met one I don't adore and they always bring me so much pleasure. Their eagerness to please and obedience is really fun and let's be honest, who doesn't love seeing a pair of super sexy panties with a big, hard dick hiding in them.
I've always been a total girlie girl and it would be SO much fun to teach you how to get all dressed up and looking like a sexy girl too. Maybe, if you get lucky, I can teach you how to fuck like me and please a man as much as I can. I can show you all the naughty things you'll need to know about sucking cock and getting your sissy pussy fucked. Just stick with me sissy boy and I'll show you a whole new world!
Mmmmm you've been daydreaming about that haven't you? About what it would be like to have someone just bend you over and ravage you with wild passion.  To push your hair off of your neck and kiss you as they bend you over. The excitement of knowing what is about to happen as they run their fingers over the edge of the crotch of your panties and then move them to the side. Your heart racing. Leaving you totally exposed and begging for their cock to just pop that cherry and slide deeper inside….
I guarantee you're dripping right now. Aching to feel the silkiness of your panties as they slide over you. So, is this your very first time indulging? I can't wait to get you dolled up and on your knees. Don't be nervous baby girl. I promise I'll be gentle and in my opinion the best thing to do is just rip that pink girly band-aid off and go for it! My Strappy, known as Mr. Strappy to all of my baby girls, will make sure that you're well taken care of…. Once we indulge in your fantasy together I promise you'll NEVER go back.
Tell me – how do you see yourself? Blonde, brunette or redhead? Maybe something totally different than your natural hair colour? What colour lingerie do you want to wear? I think slutty red would be a great choice, but maybe you'd rather have all white lace and go for that innocent, virginal look some men love. Don't worry, we'll pick out something perfect together!
I hope you're ready to get a lot of attention, because when you call me for your sissy transformation I'm going to make you look so good that you'll be getting hit on left and right. Do you think you can handle it? I know you really can't wait to try. If you're ready to be a cock sucking sissy then call me. We both know it's time to be the gorgeous slut you've always wanted to be!
Avery xo
1-844-332-2639 ext. 228
https://phonesexcandy.com/sinfully/avery/
https://phonesexcandy.com/sinfully/avery/
Want to read more of my hot blogs?
https://sinfullysexyphonesex.com/author/avery/
https://phonesexcandy.com/author/avery/
https://sinfullysexyphonesex.com/author/avery/
https://sinfullysexyphonesex.com/author/avery/