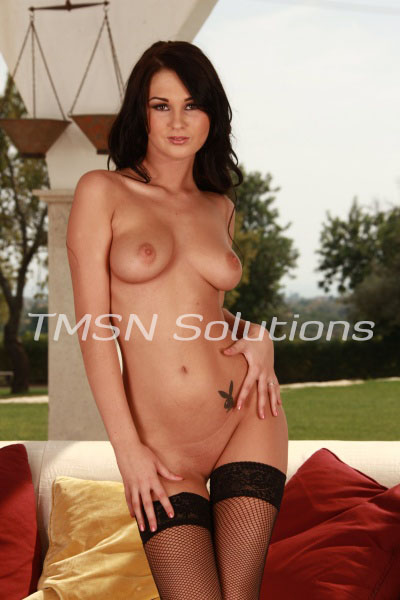 Submission comes naturally to me, but now and again I crave the rush of power I feel when I top a man. A big, strong, powerful man who gives up all of his choices to my every whim, makes my pussy drool with desire. Growing up, I was taught that a man's genitals are precious and to be treated gently, with a loving touch.
Well, after six months here, it's time to throw that notion out the window. I've been aching to try some COCK AND BALL TORTURE so yesterday I invited over one of my more kiny friends. He agreed to be my little voodoo doll. When he came over, I was dressed in black fishnet stockings with a small black thong, a black corset that sinched my waist and pushed my tits almost up to my throat. I was more than ready to explore this new type of play session.
Preparing My Toy
I made him strip down to nothing and lay back on my bed. The pillows were piled high so that he was mostly sitting up and I giggled while cuffing his wrists to my bed posts. Normally, when he comes over, he cuffs me. It was exciting to feel the POWER EXCHANGE between us.
He was already breathing heavily when I crawled between his legs and started to warm up his cock. Tugging his length to stretch his hard on and kneading his sack felt so good. Like I was testing the weight and strength of his cock. He let his head fall back and I watched him close his eyes. So trusting.
I struck him then. A firm, open palm slap to his spread inner thigh. The pale skin flushed red, his cock jumped up like I'd slap it and his head shot up from the pillow. He cussed with made me laugh and I slap his other thigh twice as hard.
"Some warning would be nice." He hissed. I smiled and gripped his balls in my hand. Pulling off one of the ten elastic hair ties I wore around my wrist, I wound it around his sack until it was nice and tight. Then I added a second, and a third and a fourth. His nuts were starting to turn a pretty purple and his cock head was leaking so much precum.
So Much Fun To Be Had
I loved to watch him grit his teeth every time another hair tie was twisted around his balls. Honestly, they looked like they might bust at any minute! I gave him a second to settle into the tight, beautiful pain while I licked every inch of his cock in slow teasing strokes. Like his cock was a popsicle on a cold day.
He was squirming so badly under my touch. I began to slap his bulging balls until his head was thrashing side to side. The poor things cock was pulsing and flexing on his own. Like it was in pain too! I giggled again at the rush of control running through me.
I wondered just how long I could keep him like this.
Kayla Cumsalot 1844-33-CANDY ext 357
https://phonesexcandy.com/sinfully/kayla
https://phonesexcandy.com/sinfully/kayla/
https://phonesexcandy.com/sinfully/kayla/