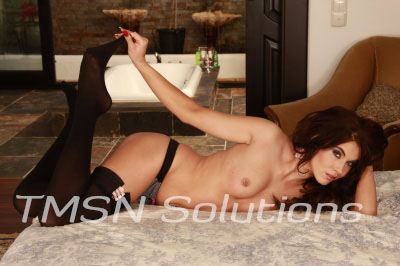 Mistress Collette — 1-844-332-2639  ext 383
I love warm weather.  Do you know why???  For instance, girls like me start wearing pretty short little dresses, but best of all I enjoy wearing sandals.  Most of the time I like to wear high heels though.  However, I enjoy spending time with a footboy like you.  Do you think you're so sneaky, don't you? A girl like me knows exactly what is going on in a perverse little mind like yours.  You might be right for the most part, but not with me.  You should know by now that I know all about little boys like YOU.
I also know how much you wish you could be groveling on the grounds, checking out my feet and sexy heels.  Do you imagine me walking in them?  Stick out your tongue, footboy.  You love the idea of taking my shoes off, my high heels off and licking my toes especially when I have my stockings on.
Come on, I want you to kiss them.  As my footboy, you will worship my feet and the ground I walk on.  I bet you want me to take these off, don't you?  Do you, do you want me to take these stockings off?  Well not yet. I want you down on the ground kissing my toes, licking each and every one of them.  Sucking them.  Taking two or three at a time.  I want to hear you beg me to take my stockings off.  If you're lucky, maybe I will let you take them off for me, with your teeth. If you're lucky maybe I will even get you to shop and buy me a pair to add to my collection.
Mistress Collette — 1-844-332-2639  ext 383
https://phonesexcandy.com/collette/
https://www.sinfullysexyphonesex.com/collette/
https://www.sinfullysexyphonesex.com/collette/
You can spoil me and even buy me a pair of sexy shoes.  My wishlist is right here:  www.amazon.ca/hz/wishlist/dl/invite/9tgaSwe