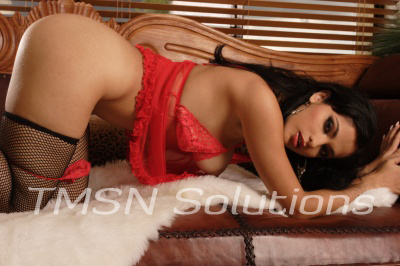 Have you ever been to a sex party?  xoX TorrenceXox (844-332-2639) ext 415
Have you ever been to a sex party? I have. Me and my man was invited to one for the very first time. It was very… interesting. First when we walked in, we had to go through security. The extremely tall and fit security guard searched me, if you ask me he searched my breast and crotch for an usually long time. You know I didn't mind, my man didn't mind either. Walking up stairs to the bar after checking in, we were greeted by a completely nude bartender. She had "tip the cum slut" written on her tits and stomach. Let's just say she got more than tipped that night.
3-Story Fuck Fest!
Taking our drinks we went on a little tour of the 3-story sex party. The first level was completely blacked out for privacy if you didn't want to watched. The second level was more of a lounge area, with 3 large black leather sofas surrounds a black king size bed. There was porn playing from a projector on the walls. The music was jumping and the blue lights set the mood real nice. The 3rd floor was set up as a dungeon filled with whips, flogs, butt plugs and a whole lot of variety of bondage. You know it made my nipples hard and pussy tingle. 
Here For The Show
Heading back down to the lounge area, me and my baby found some bar stools and sat back and watched. Shortly after we saw two couples walk in. They secured a couch and immediately got into it. They started tearing each others clothes off and sucked on each others bodies. Everyone huddled around them to watch, all of the men pulled their cocks out and started stroking them inches away from the couples. The couples didn't mind and started to really go in. One of the girls started deep throating her guy, while the other one rode her guys dick like there was no tomorrow. 
Gitty Up Cow Girl!
Half of the fellas jerking their cocks off came instantly, they barely could hold it. I had to admit, it had my pussy throbbing a bit too. Stroking my man's lap I gave him the look, he knew it was on. We snuck up stairs to the dungeon. He bent me over one of the benches and strapped me down by my wrist, grabbing one of the whips off the wall, he began to whip my bare ass until his cock was rock hard. Standing behind me he slid his thick cock up into my tight pussy. He sank balls deep into me, headed straight for my cervix. He's the only man that can make sex so deliciously painful and have me wanting more. 
Give me all of it baby
Grabbing me by the hips he slammed his thick cock in and out of me. I couldn't stay quite for long. Shortly after I heard foot steps coming up the stairs. We instantly had an audience, and my baby put on a show. Wrapping my hair around his fist he really dug into me, and my pussy was making all types of noises. I immediately came. His cock started to get rock hard and I felt it about to explode. Seconds later my pussy was being filled with his creamy cum. Hearing what seems like splats of liquid hitting the floor around me, I can tell we weren't the only ones that got off. He pulled it out and walked in front of me waving his cock in my face. I smiled up at him and sucked it clean like I always do. 
Have you ever been to a sex party? Call me and give me all of the sexy details!
xoX TorrenceXox (844-332-2639) ext 415