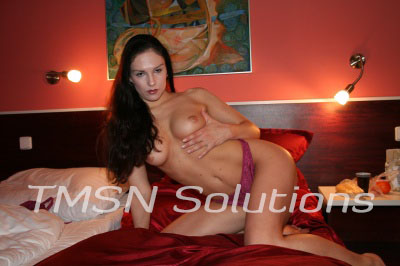 Hunter 1-844-332-2639 ext 387
It's Halloween and the start of my favorite time of the year. When the leaves start changing color and it starts getting colder I just get excited. The smell of burning leaves, bonfires at night, smores, and the family time that comes with the holidays at this time of the year. What I love about Halloween is getting to dress up in a fun sexy costume and kinda pretend to be someone else.
Today I dressed up as Harly Quinn in her Daddy's Lil Monster costume. First pulling on the knee-high fishnets and tore a couple of spots to make some bigger holes. Then slid on the sexy red and blue booty shorts and clicked on the belt at my hips. After making sure my belt was secure and on correctly I grab my bra and the thin and torn Daddy's Lil Monster shirt putting them on.
Connecting with a Sexy Demon Costume
Smiling while looking in the mirror at how great the costume looks. After the clothing part of the costume is on it's time to do my hair and makeup. As I don't have blonde hair I had to get a blonde wig to wear. I put up and pin my hair up so I can put the wig cap and wig on. Once I have it on I put the wig into pigtails and grabbed the blue and red canned colored hair spray spraying the ends of the pigtails.
Finally almost done with getting ready just have to do my makeup. I got my makeup done and looked at the clock seeing that I am late as usual. Rushing around the house I leave the house to go to the Halloween party. Only in the door 5 minutes and I am approached by this sexy guy in a demon costume. Within a few minutes, we were in one of the bedrooms with me riding his rock-hard cock.
Hunter
1-844-332-2639 ext 387
https://phonesexcandy.com/hunter/
https://sinfullysexyphonesex.com/hunter/
https://tlcphonesex.com/hunter/