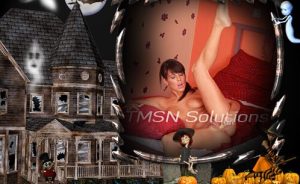 MORGAN 1-844-332-2639 x 236
Ghost Cock Pervert- Yeah, you read that correctly. I actually did a sleepover at a haunted house last year with some girlfriends of mine. This was supposed to be loads of fun and it definitely turned out to be that. We had to bring sleeping bags and sleep on the floor of this old, dilapidated mansion.
Ghost Cock Pervert – Haunted Cum
We had all settled in and I was just starting to drift off to dreamland all snuggled into my sleeping bag when I felt something on my thigh. It was pulsating. I shifted and it moved with me. I pulled the cover back to see what the fuck it was and there was nothing there. Yet, there was something there. It was like a man was humping my leg but he must be invisible or something. I looked over at my friends and they were both sound asleep.
I was too intrigued to just let this stop so I stripped naked and slipped back into my sleeping bag. That's when I felt hands on my breasts and then a mouth kissing my body. The mouth went straight down to my pussy and it gave me the best head I have ever had. An invisible hand covered my mouth to keep me quiet as I had mind-blowing orgasm after orgasm.
This is when it hit me. The mouth on me and the cock pressed against me must belong to the master of the manor! I felt him spread my thighs apart and then I felt a thick cock pushing deep inside me. He then started fucking me. Slow and rhythmically at first then harder and faster. Then he flipped me over and had me ride his massive ghost rod. Right at the perfect moment I felt him cum. Ghost cum is the best!
MORGAN 1-844-332-2639, ext 236
https://phonesexcandy.com/sissy-morgan/