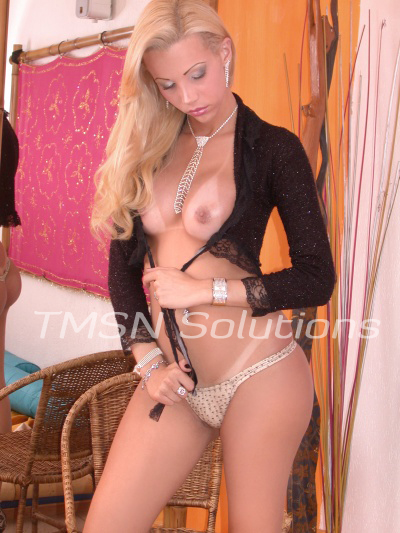 TS Alexus 844-332-2639 EXT 349 
Guys like to cum. Fuck, who doesn't? Straight men like to cum inside of pussies or mouths. They jerk off thinking about emptying their loads into tight little assholes, but only a few of them consider cumming through their anus. Yes, I'm talking about a sissygasm—an orgasm produced by stimulating the prostate and not stroking the penis.
I've been talking to a man who thinks the idea is impossible. He says he would never be able to get off that way. It was my pleasure to show him otherwise.
First-Ever Sissygasm
We started slow. After a few drinks, he agreed to buy some toys. After a few days and a few more drinks, he agreed to let me stroke him off with a buttplug nestled inside that virgin hole. I made him suck the metal plug and ready it for our play. Then pushed the slimy tip inside, and the poor straight man came so hard he was in disbelief. "I knew it'd feel different, but I didn't know it would feel like that." He exclaimed after catching his breath.
The next day he was horny (obviously) and said he was ready to try the small dildo. Again, I had him lube it up and start slow. Making him stroke as he pushed it in. Confusing his brain by overloading it with pleasure sensors. He was grunting and groaning once he got the whole six-inch toy inside of his hungry asshole.
Now the fun could truly begin. "Get on your hands and knees. Fuck that ass for me. Do not stroke!" I commanded, and he obeyed. His sounds of pleasure making my own dick hard.
"Oh my gosh!" He yelled. "Wh-what's happening? I'm, I think I'm going to cum!" He squealed as his dick shot out its first-ever sissygasm.
TS Alexus 844-332-2639 EXT 349
https://pleasuremephonesex.com/