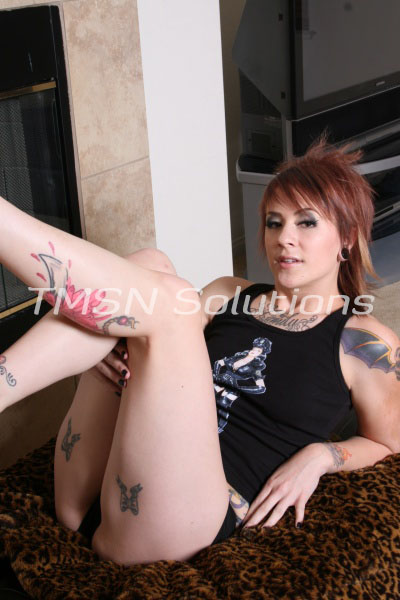 Mistress Noel <3 1-844-332-2639 ext 379
My darling faggot baby earned a surprise today.  He's been doing so well on Momma's strap on cock that I decided it was time for the next step.  Today is the day for faggot baby's first cock.  I think he's going to be a very happy baby tonight.
Faggot Baby's First Cock
I found him a large, lovely cock to play with.  Not quite as thick and long as momma's strap on but that will just make it easier.  I know how my little one loves to fuck enthusiastically.  Now it's time to show momma how much appreciate what I have set up for you tonight.
Get on your knees little faggot.  Take that cock out and stroke it just the way you were taught.  The way you've practiced on momma's strap on.  Show off all the time and lessons I have put in with you turning you into the most talented cock sucker.  Wrap you lips around that cock and suck for everything you're worth.  Bob your head up and down just the way you've practiced so many times before.
Look what a good little faggot you are.  See how hard you've made him.  Taste the precum dribbling from the tip of that cock.  Lick it up like a good cock lover.  Tastes delicious, doesn't it?
Now turn around and raise that bum up in the air.  Reach back and spread your cheeks open for me, love.  Tell me how badly you want momma to let him fuck you.  I want to hear it from your own sweet faggot lips.  Beg me first, then look back and beg him.  Convince him that this is something you've never wanted more.
Moan for me little faggot.  I want to hear your pleasure when he pushes deep inside you.  Because you will not disappoint momma and you will take every single inch like the good cock loving faggot that you are.
Mistress Noelle
https://phonesexwhimpers.com/noelle/
https://sinfullysexyphonesex.com/noelle/
1-844-332-2639 ext 379