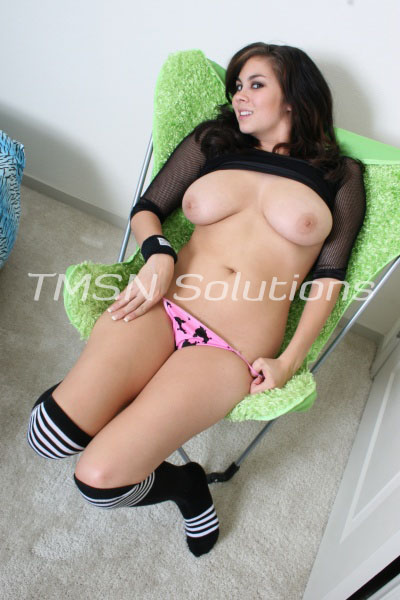 Gianna 844-332-2639 ext 355
I take teasing to a new level. You'll first meet the sweet Gianna that you'll become addicted to. How can such a nice girl like me be into edging you? Well, I love testing a man's tolerance. How long do you think you can hold your cum for me? There's just something so sexy about the way a man's voice sounds when he's struggling to refrain from cumming. You obeying me by refraining from cumming until I allow you to? Sounds like a gay ol' time to me!
I know how much your cock twitches as I tease you. You love hearing me talk dirty to you when you were clearly ready to cum the minute I picked up the phone. I tell you how to jerk off so you can get that cock of yours nice and hard for me. Geez, I just love hearing you struggle to talk as you hold back your cum with all your force. I like keeping you on the cusp of cumming for as long as I can!
It always gets to a point where he begins begging me to let him cum. He whines and whimpers about how his cock is starting to hurt from not cumming. Poor baby! Just joking, I don't actually feel bad for him! Most guys are used to getting whatever they want… and the main thing they want is to shove their cocks in my pussy and fill me until I'm overflowing with their *****. Believe it or not, I love being filled with cum… but only after a guy explodes after being forced to hold it for so long!
Gianna 844-332-2639 ext 355
My Profiles