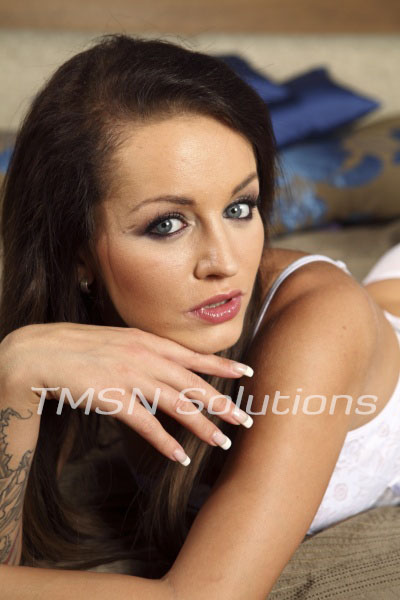 Sinful Serinda 844-33-CANDY (844-332-2639), ext. 394
No, this is not hypnosis – at least not naturally. No, my dear, today I just want you to look into my eyes and tell me everything that you see. And when you're done, I'll tell you what you missed.
Stare deeply and analyze them. Pick out all the colors you see – the blue and the light hint of gray. Now tell me what you are feeling. Do you feel like you could get lost in them? Do you feel like just by looking at my eyes and seeing my craving I feel for you that you'd do anything for me? That you'd do anything to please me? Good.
There's something else in there, isn't there? Past the lust and desire you see, buried way in the back there is something you can't quite put your finger on. I'll tell you what you are seeing. It's something that is pulling you in deeper. It speaks to you and calls to you. It's an endless craving for you and you alone that calls to you.
I think now that you know what you are seeing, it's easy to understand how it is that you want me as badly as you do. Those eyes speak of a woman that will satisfy your every desire. A woman that will make you feel things you've only felt in your wettest of dreams. A woman that will be with your thoughts for weeks and months to come. This is an experience you can't pass up.
Serinda
844-33-CANDY
(844-332-2639)
ext 394